Hackers Congress Paralelní Polis October 1st – 3rd 2021 Prague
The world we knew is ceasing to exist. The old rulers are becoming obsolete. Their laws are becoming unenforceable. Institutions are being shaken to their core. There are no authorities or guardians we can rely on, except ourselves. The very nature of trust and identity has changed. Former values are being dramatically redefined. Former economies are disappearing and new ones are emerging. We have new tools that allow us to create new cloud societies without the interference of coercive authorities.
Out of Chaos, a universe has emerged. Out of Chaos came life. Chaos is not destruction. Chaos is a new beginning and we can shape it ourselves.
We are entering an era of Chaos. The primordial formless matter before creation.
Now is not the time to wait – the old will never return. It's time to saddle up for change – by courageous pioneers, those who will become the new narrative, let our stories be its tribute! History doesn't creep, history leaps. Get out there, spin it, experiment! Play, hack, innovate! Stretch the grey area between the newly created structures! Barbed-wire fences will not stop evolution. Use Chaos!
This is our time – the time of beginnings. Zoom out and embrace Chaos!
DECENTRALIZED ECONOMY
&
CRYPTOCURRENCIES
Barbed wire fences do not stop evolution.
Welcome to Chaos

Bordel is a small community hackerspace located in the basement of Paralelní Polis. Basically, it's room with a modular setup suitable for work, hacking or organizing smaller workshops. There is a bunch of hw, tools, 3d printers, soldering gear, a workbench and some music/noise instruments available for use.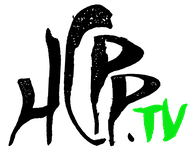 Visit Hackers Congress ONLINE!
Interact with speakers.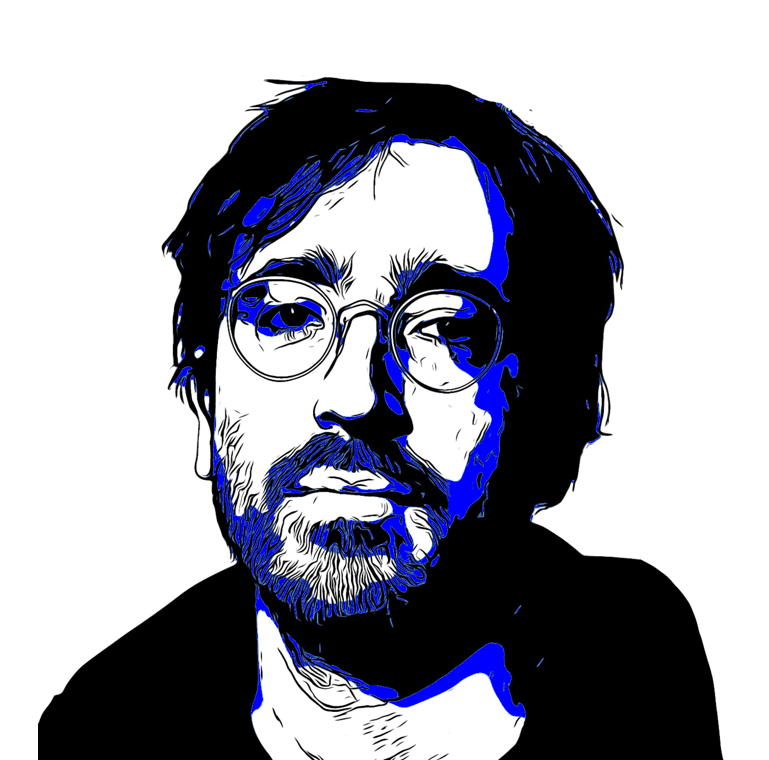 Grayson Earle
Contemporary Artist & Activist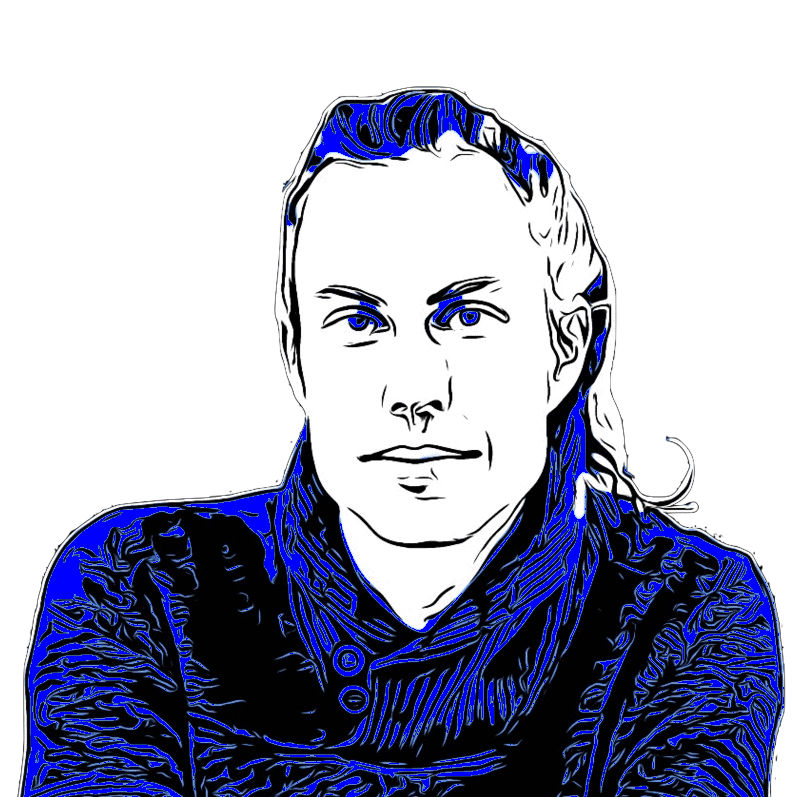 Tomáš Mikolov
Research Scientist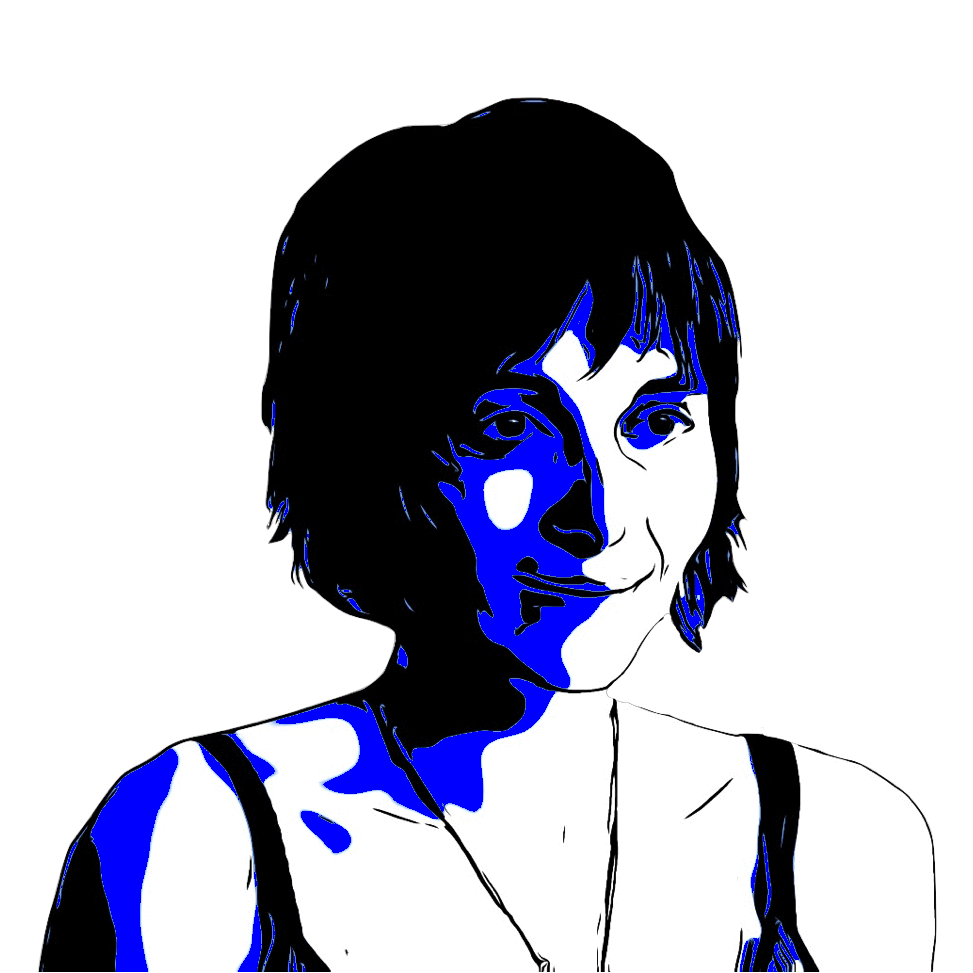 Primavera De Filippi
Blockchain Researcher & Artist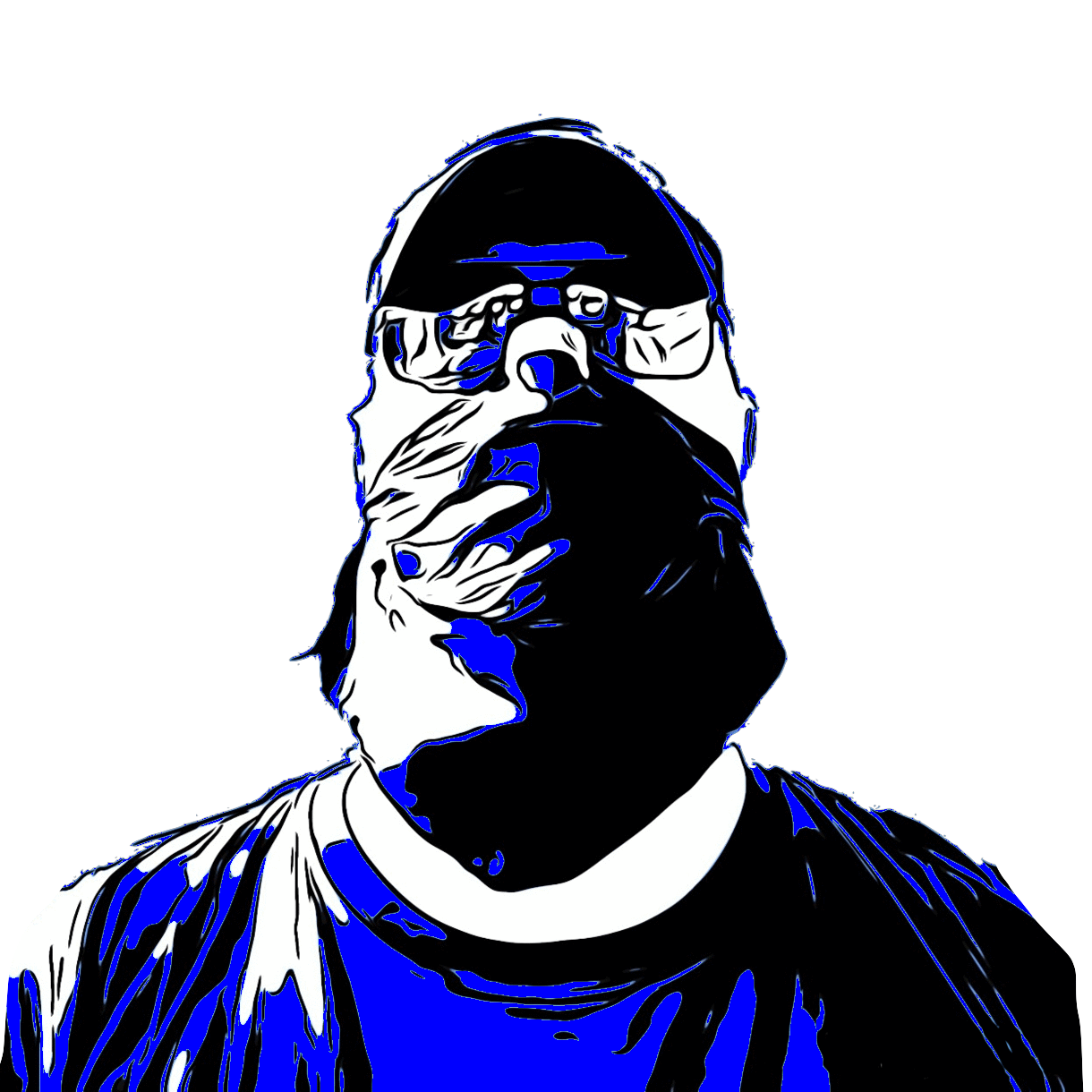 Smuggler
Cryptoanarchist & Cypherpunk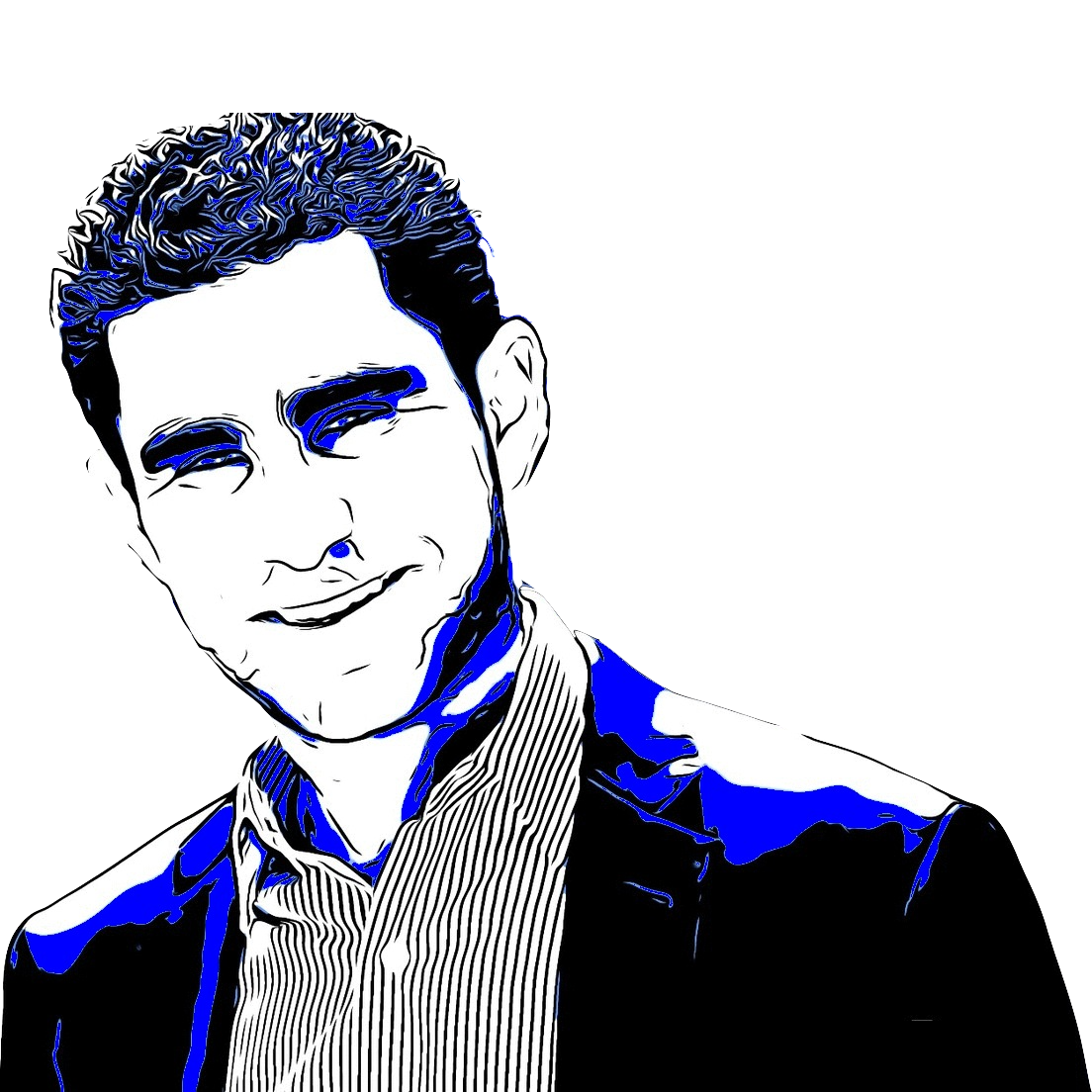 Charlie Shrem
UntoldStories podcast host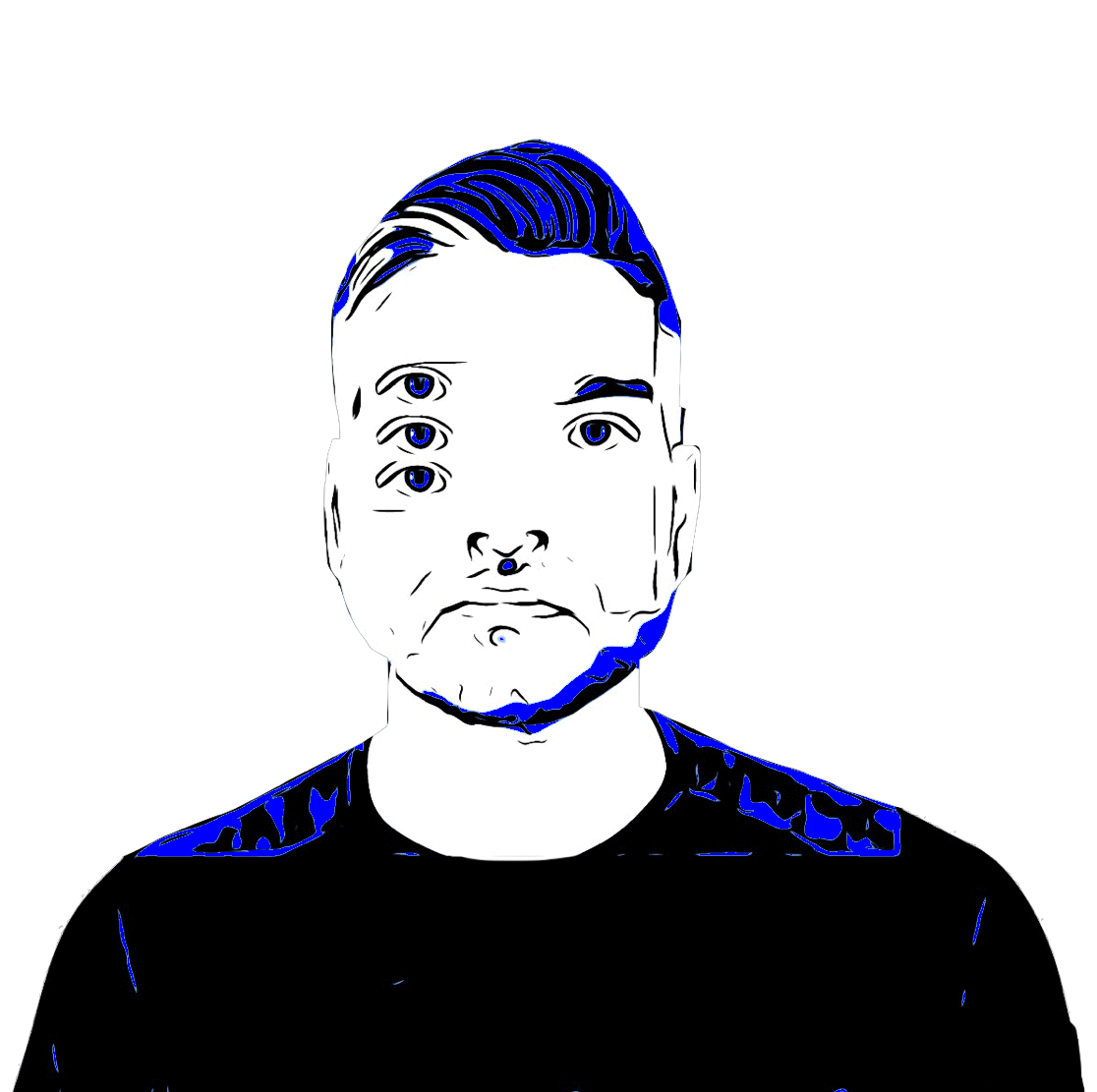 Jarrad Hope
Co-founder of Status.im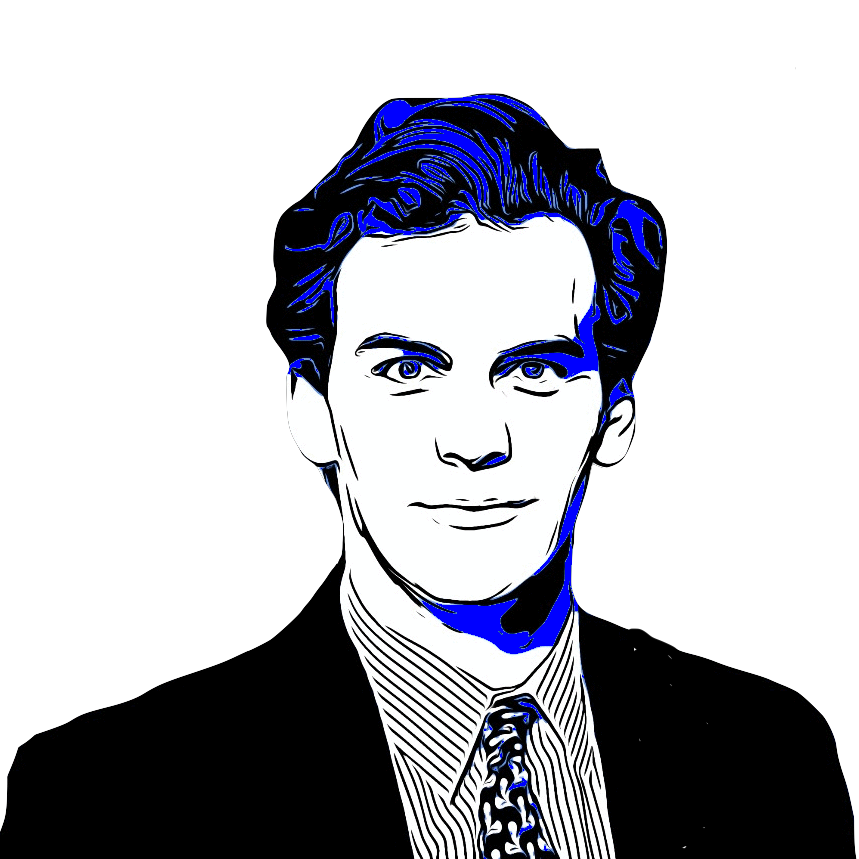 William R. Lobkowicz
Director of Digital Media and Innovation, House of Lobkowicz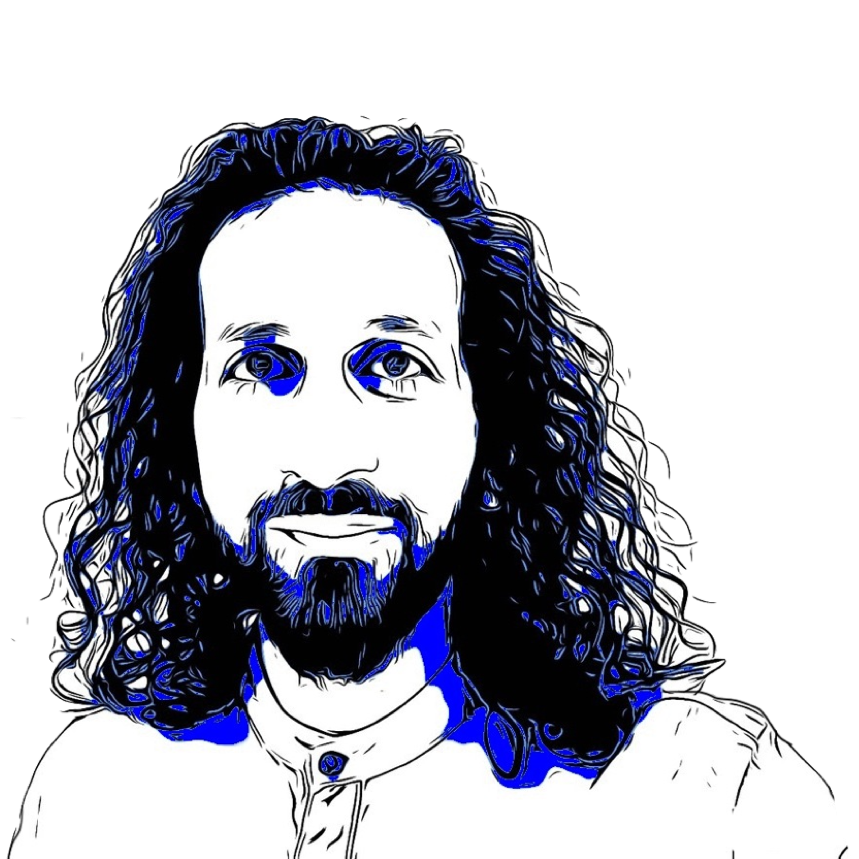 Amin Rafiee
Founder of Bittopia University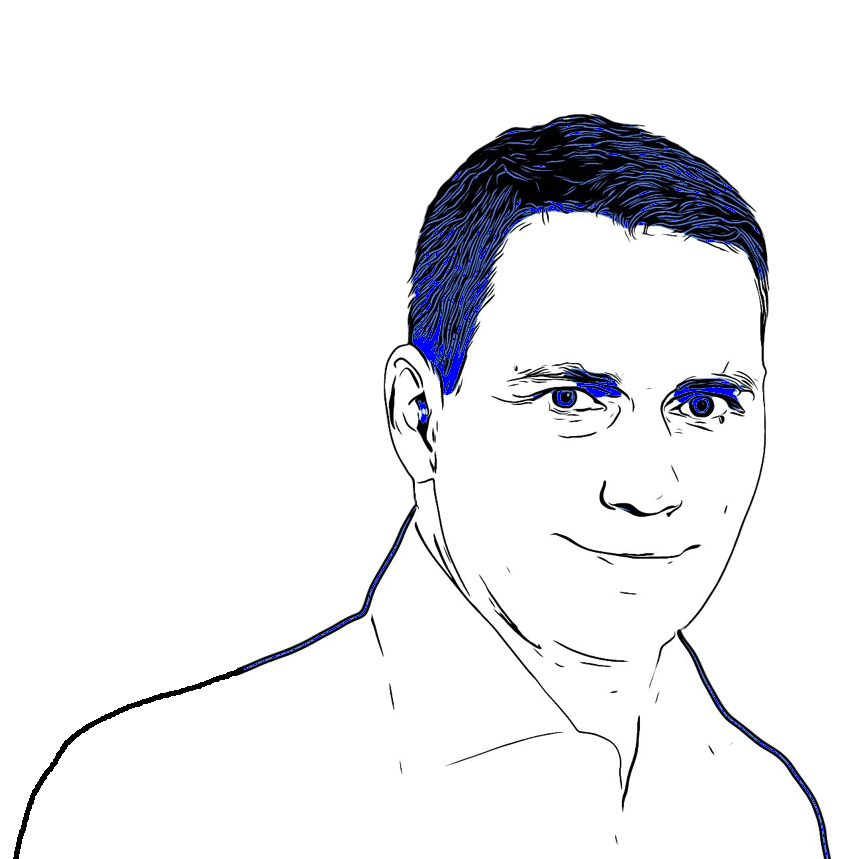 Pavel Kubu
Researcher & Developer of New Care Methods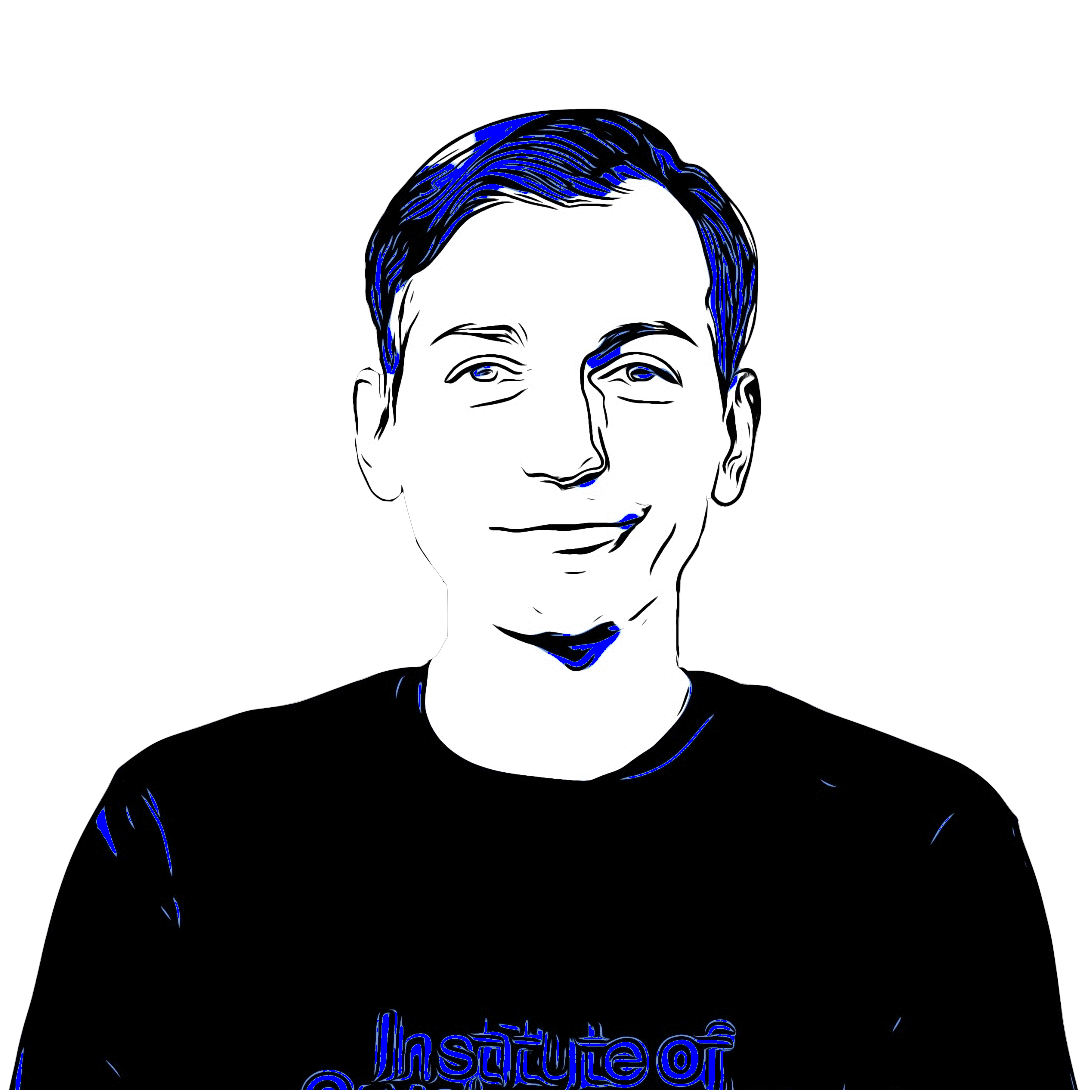 Josef
Member of Bordel hackerspace Peter Mitchell
Associate Professor of African Prehistory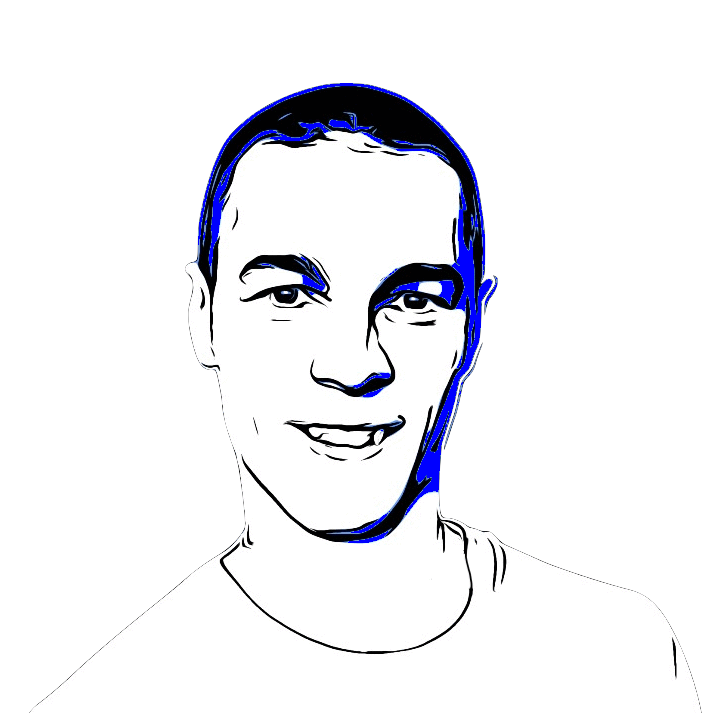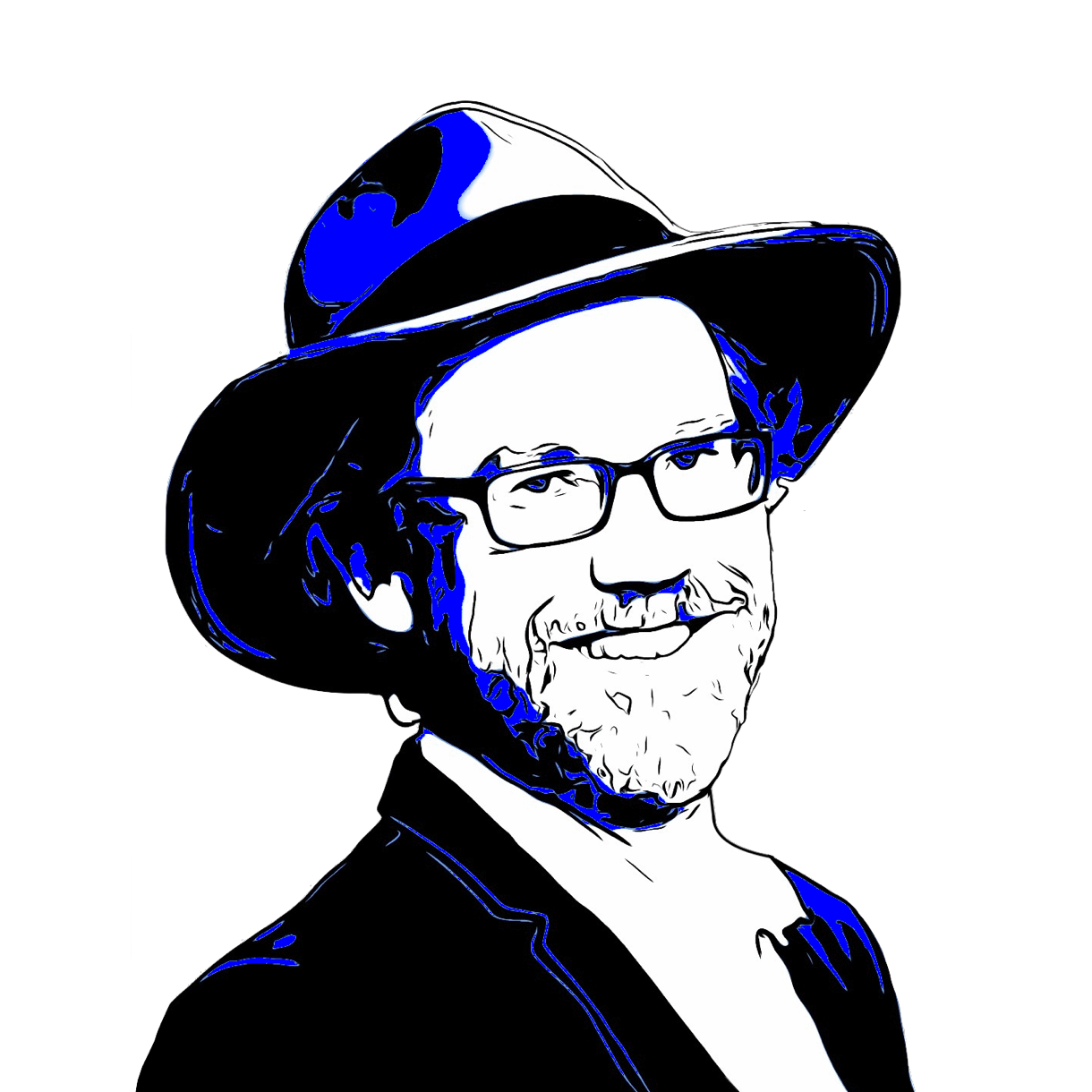 Jan Wildeboer
Representative of the United Transnational Republics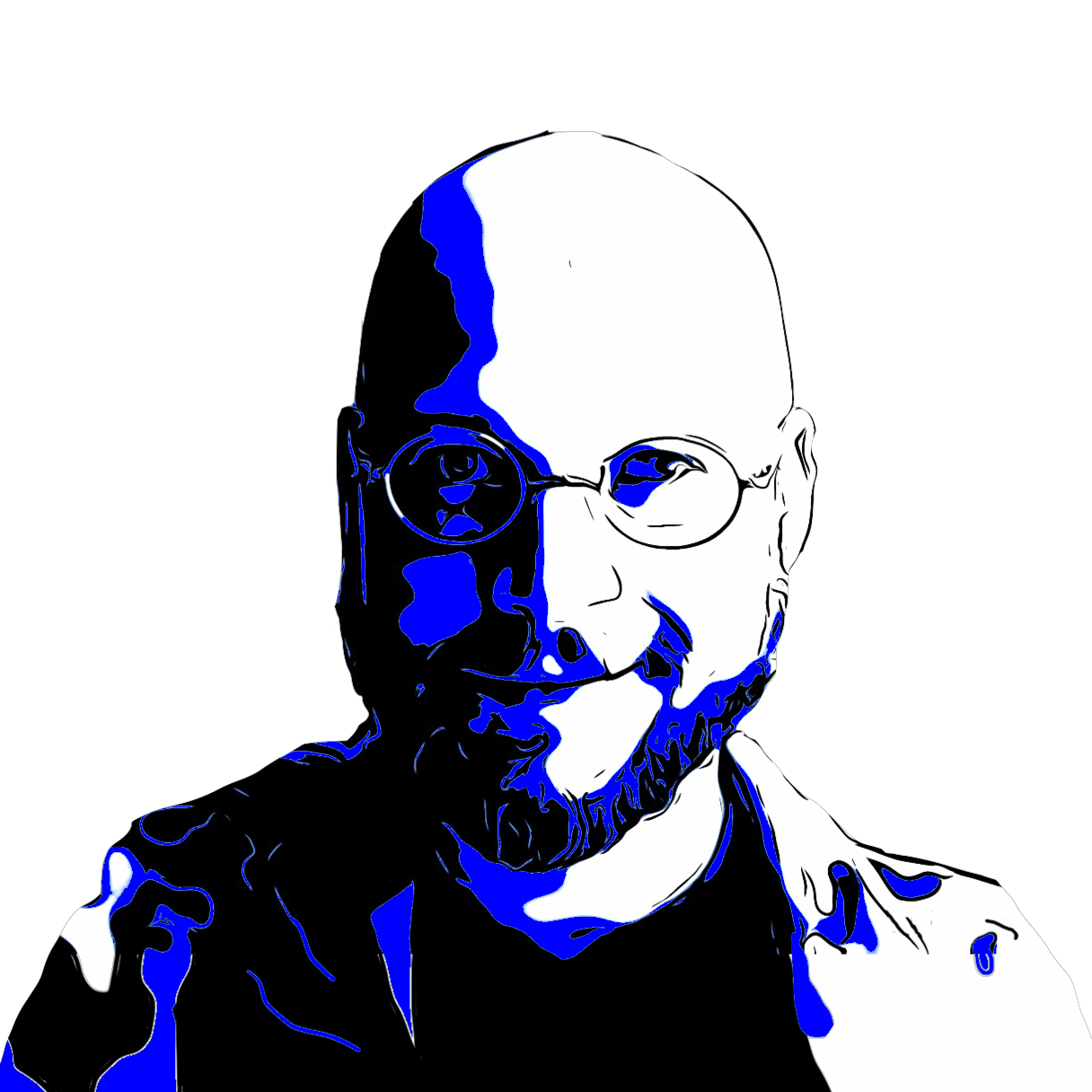 Mixæl Laufer
Chief Spokesman for Four Thieves Vinegar Collective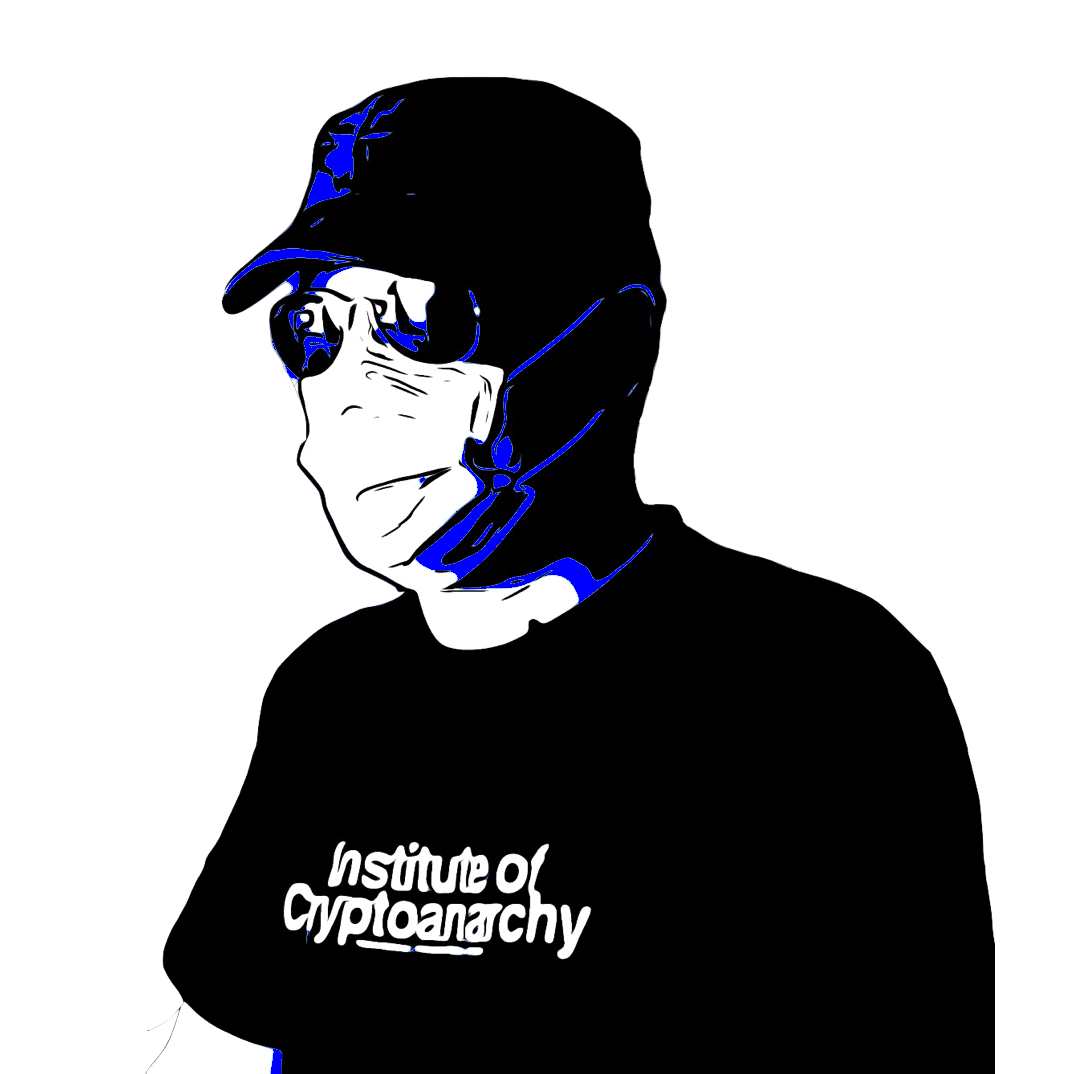 Frank Braun
Cryptoanarchist & Cypherpunk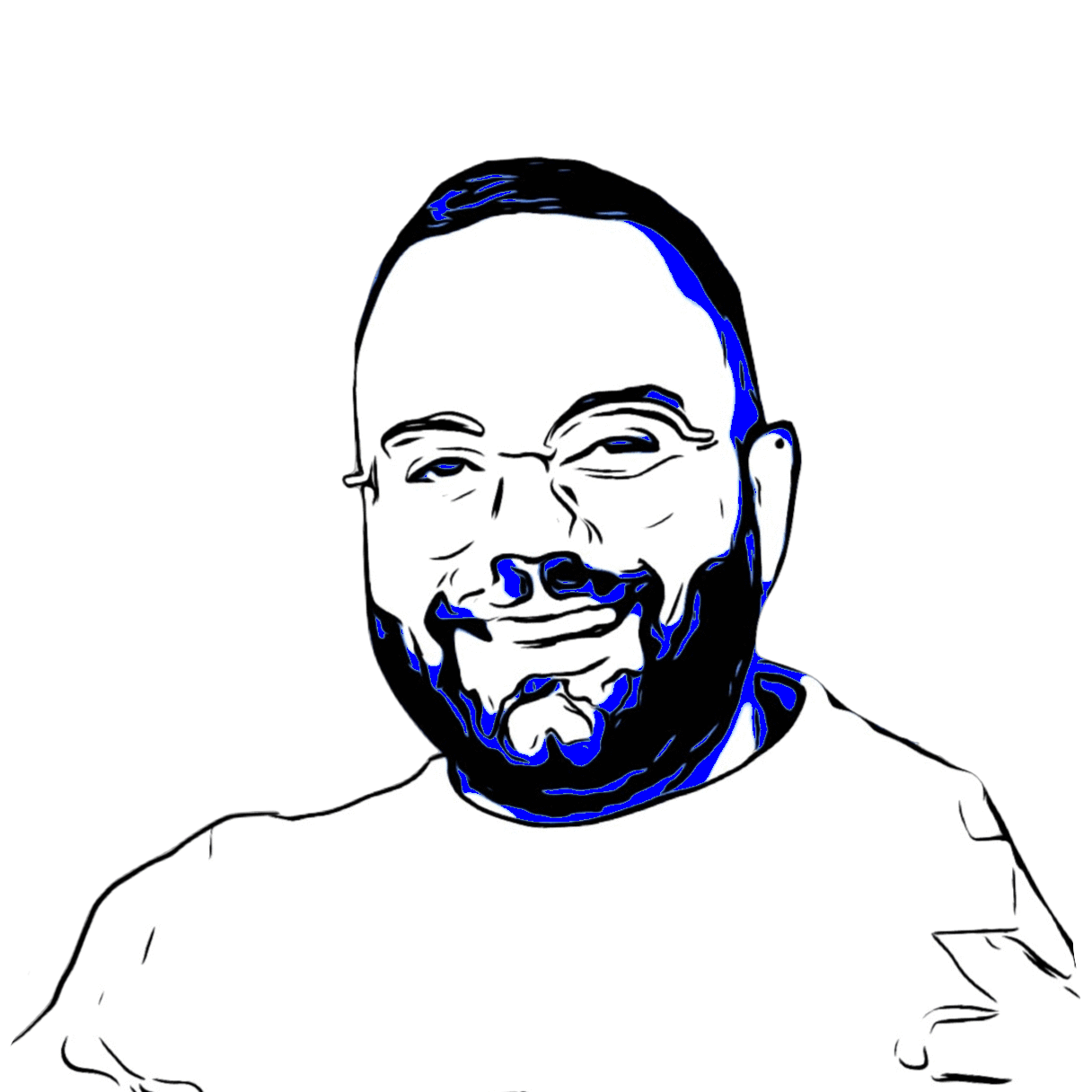 Tey ElRjula
Author of The Invisible Son book and Crypto Hustler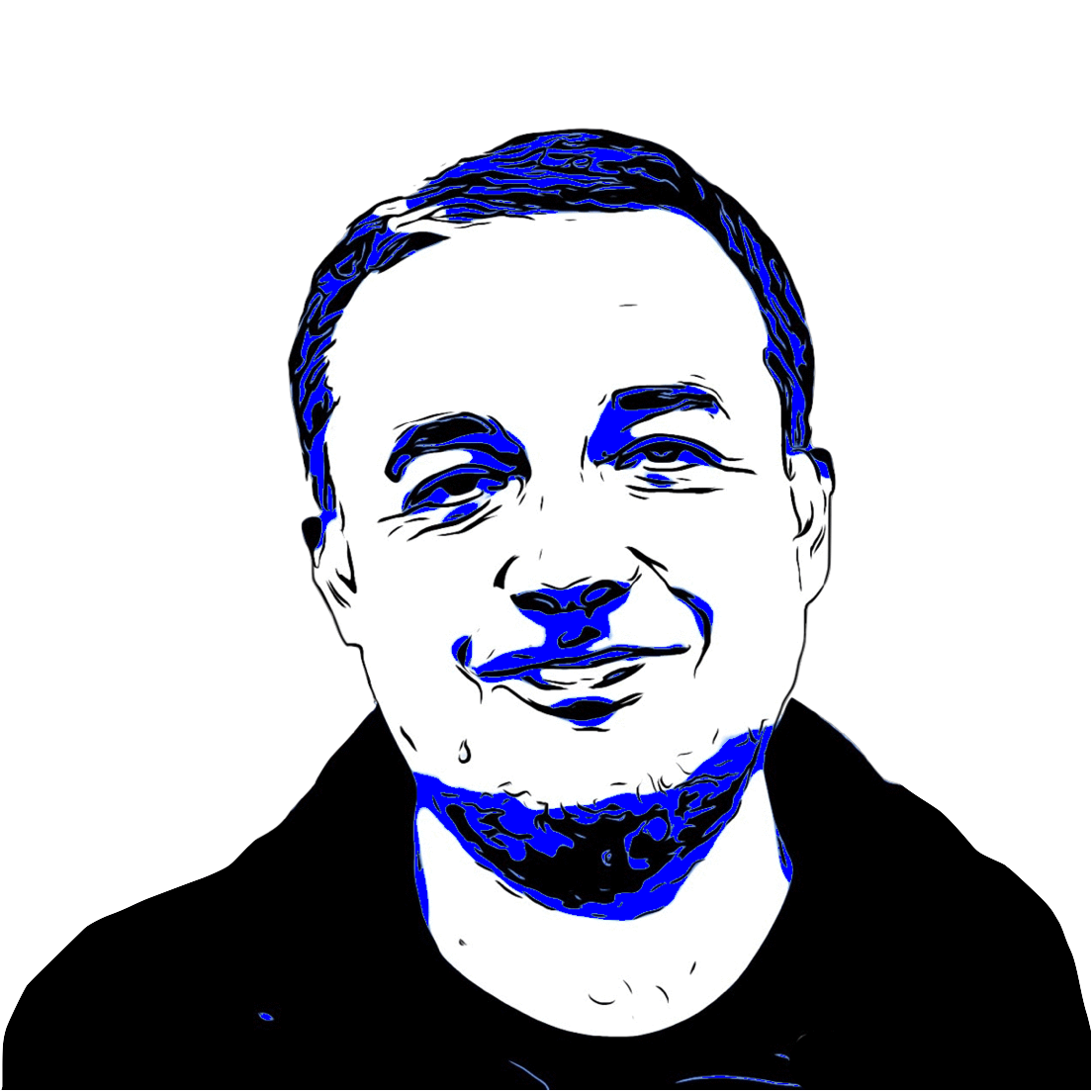 Frank Rieger
Hacker, Entrepreneur & Author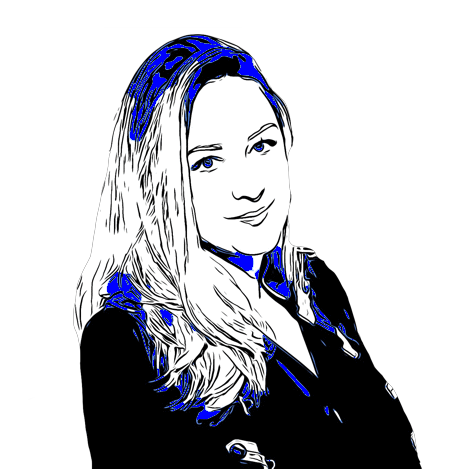 Sara Polak
Oxford-educated archaeologist in AI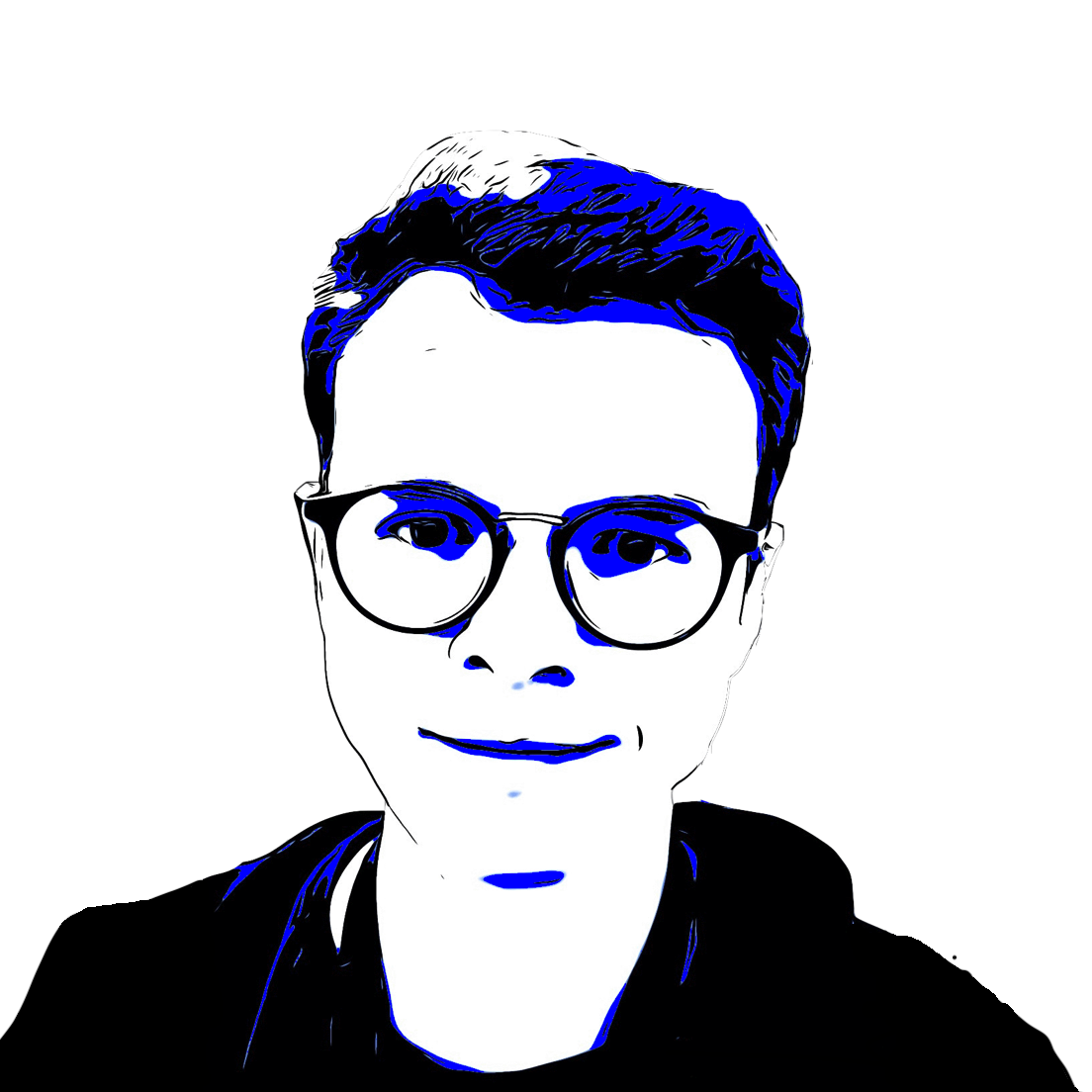 Kevin Loaec
CEO @ Revault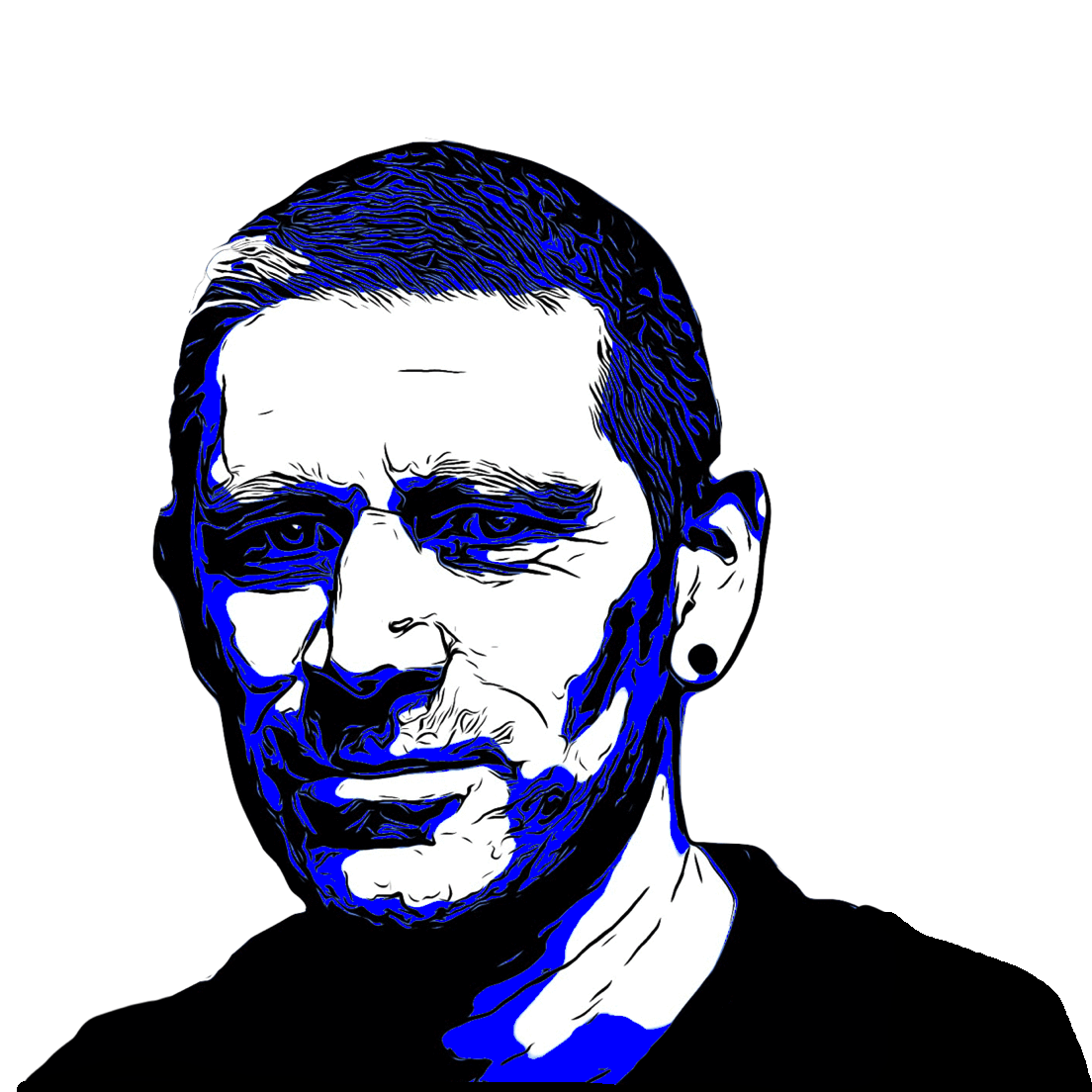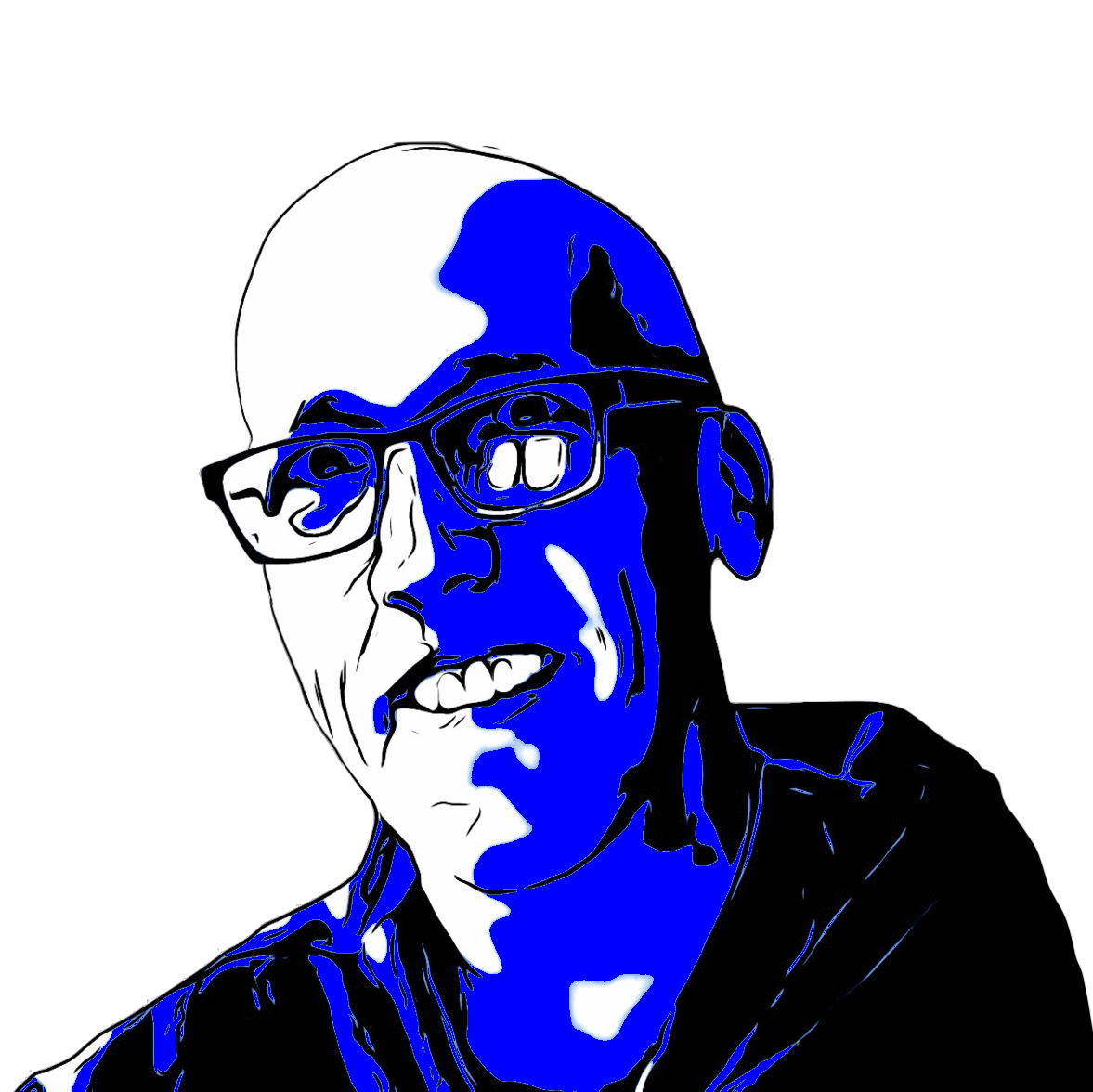 exiledsurfer
Open Resorcerer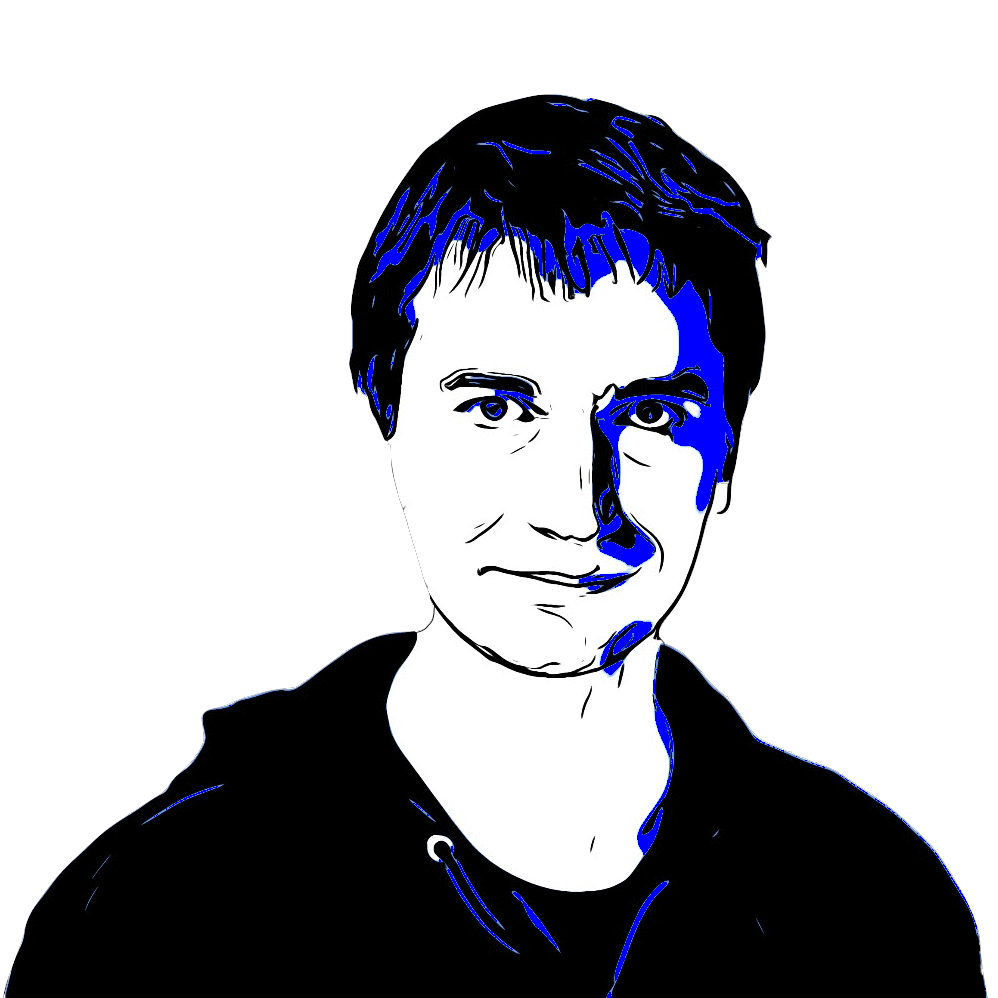 Juraj Bednar
Educator, Writer, Cryptoanarchist & Biohacker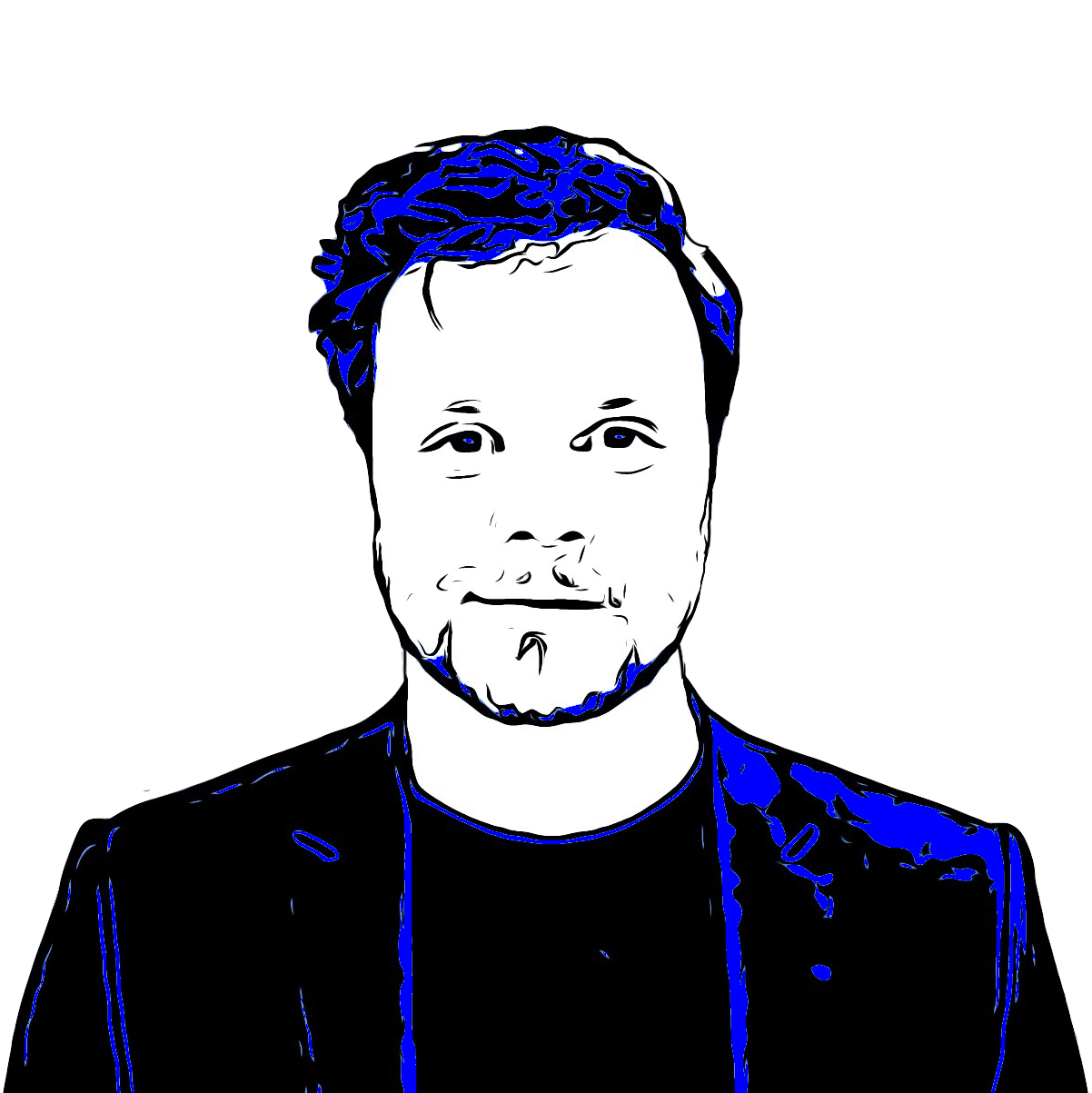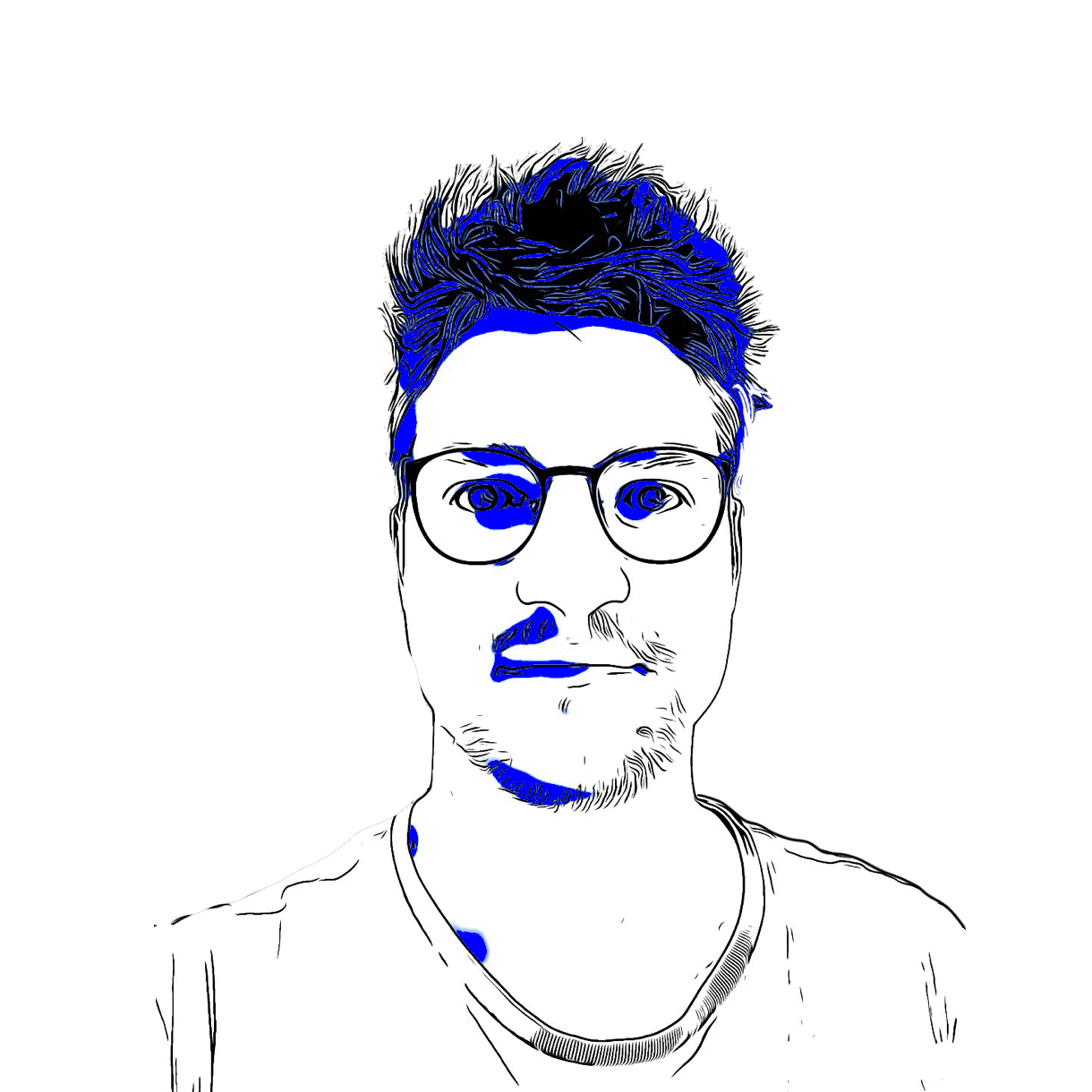 Nikola Jajcay
Scientist in Complex Systems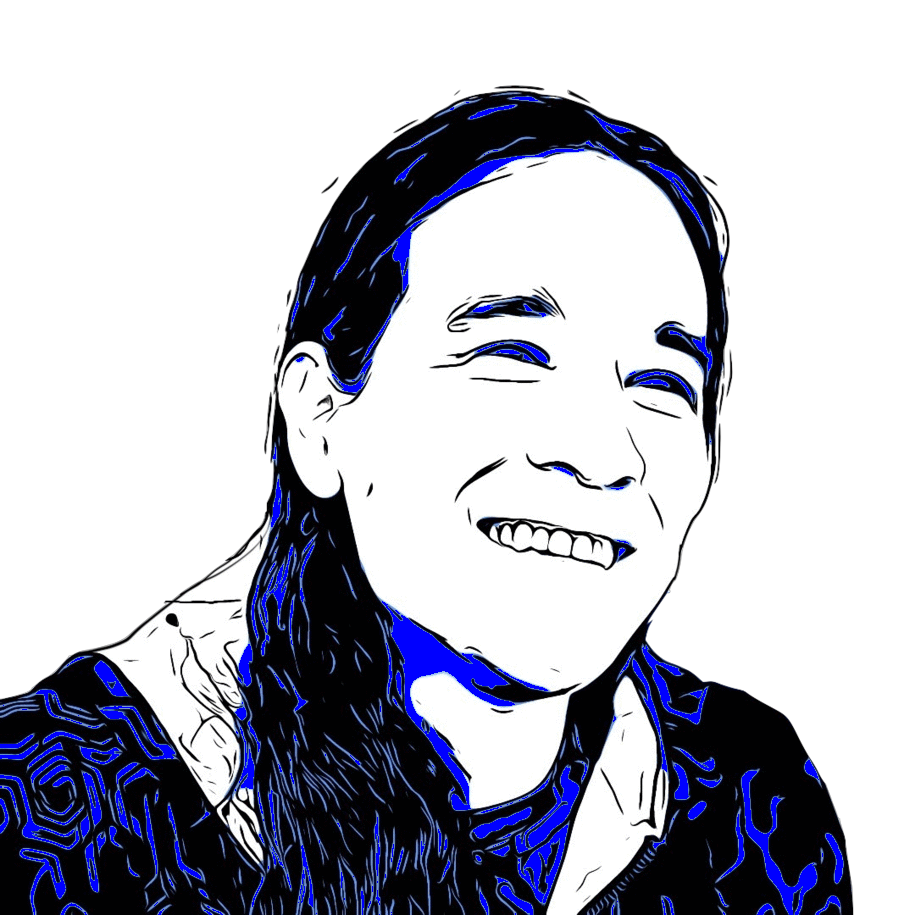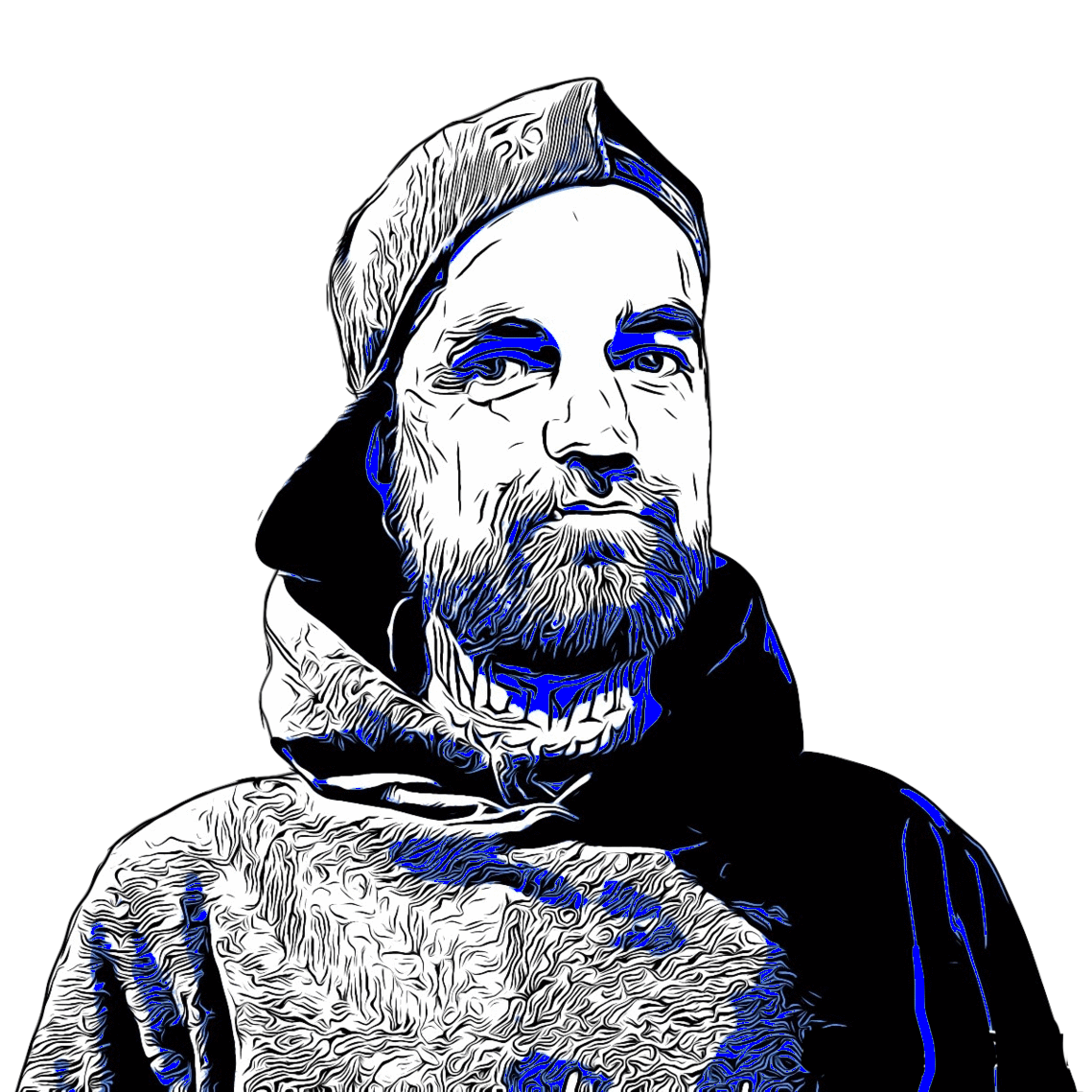 Ritchie Unlimited Freedom
Urbexer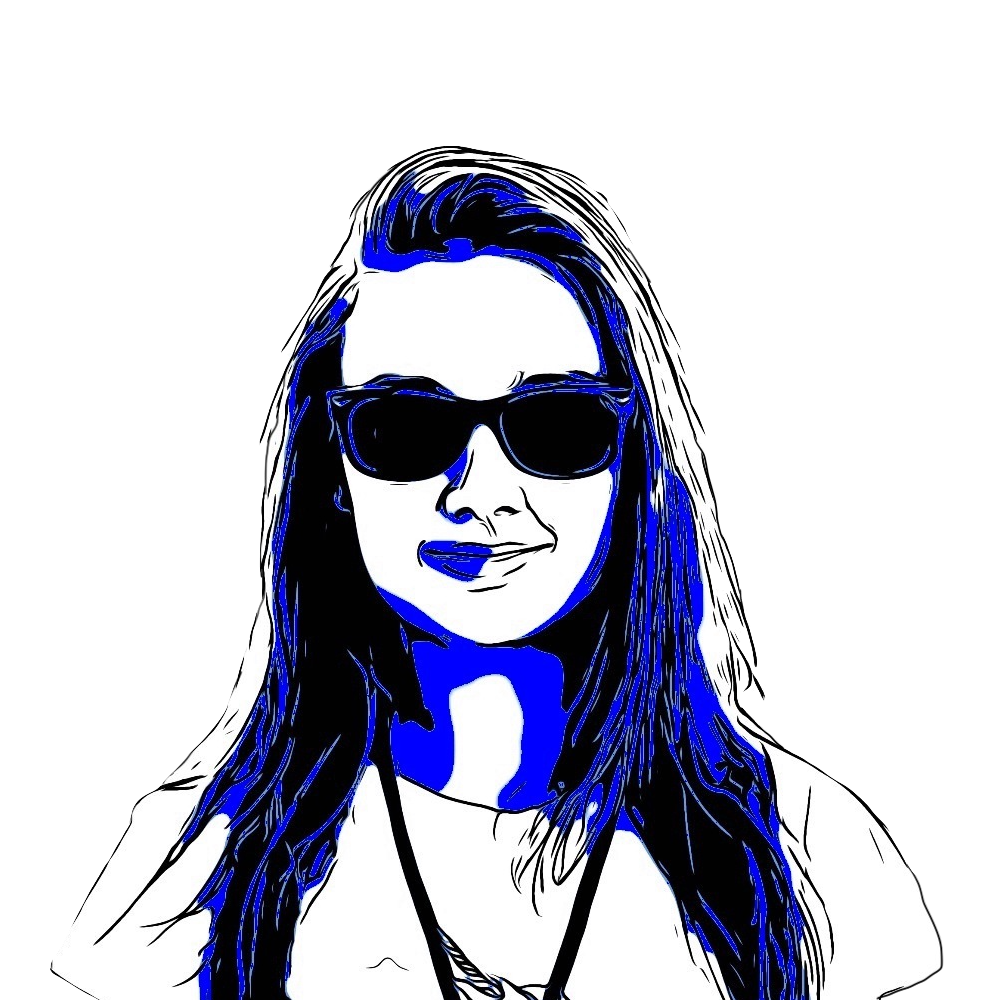 Daniela Brozzoni
Rust Developer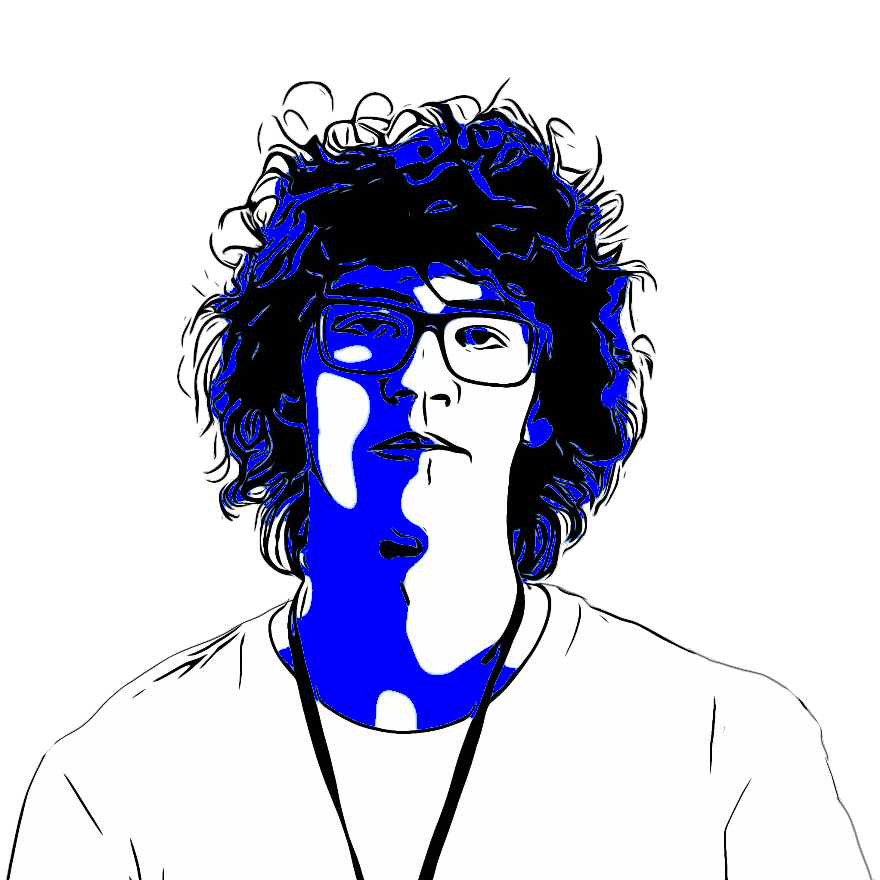 Alekos Filini
Bitcoin Developer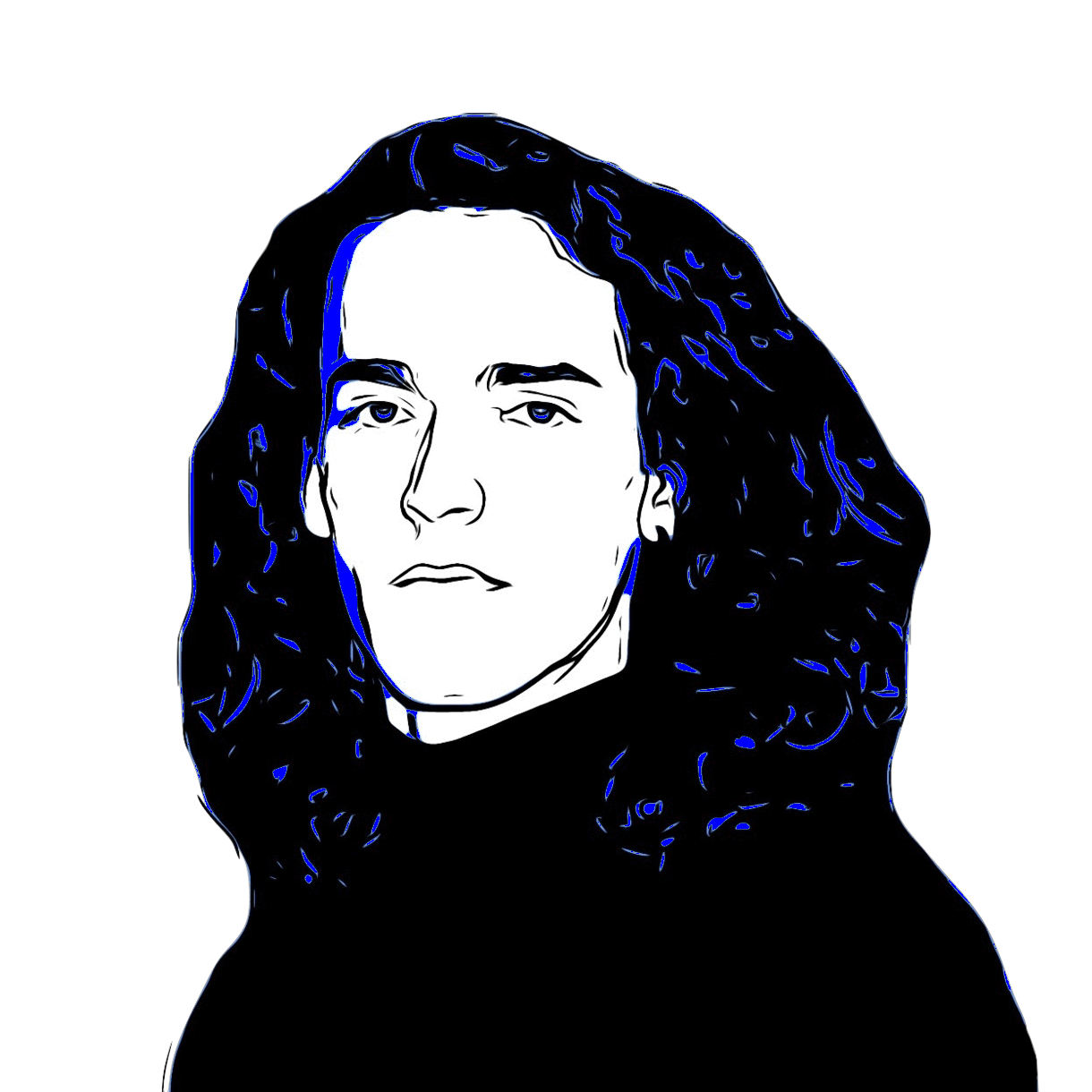 Pol Lombarte
Contemporary Artist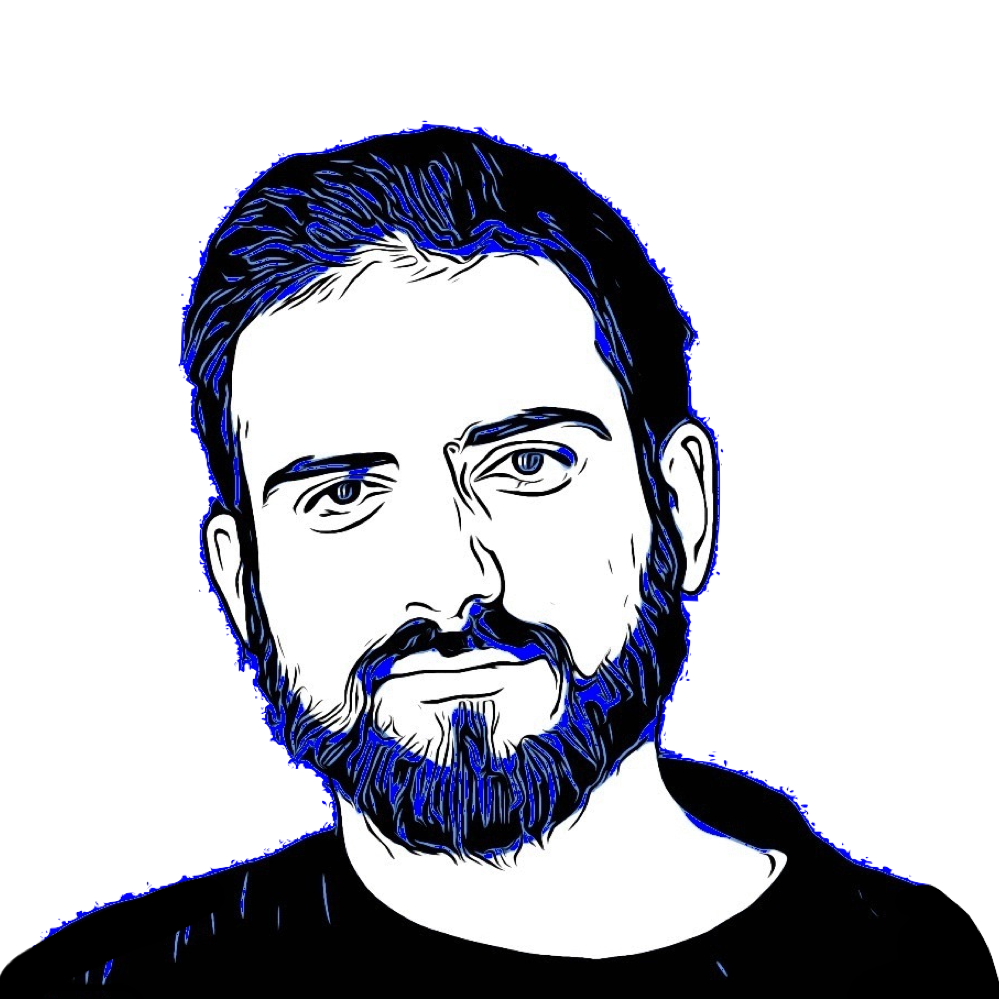 Mario Havel
Member of Bordel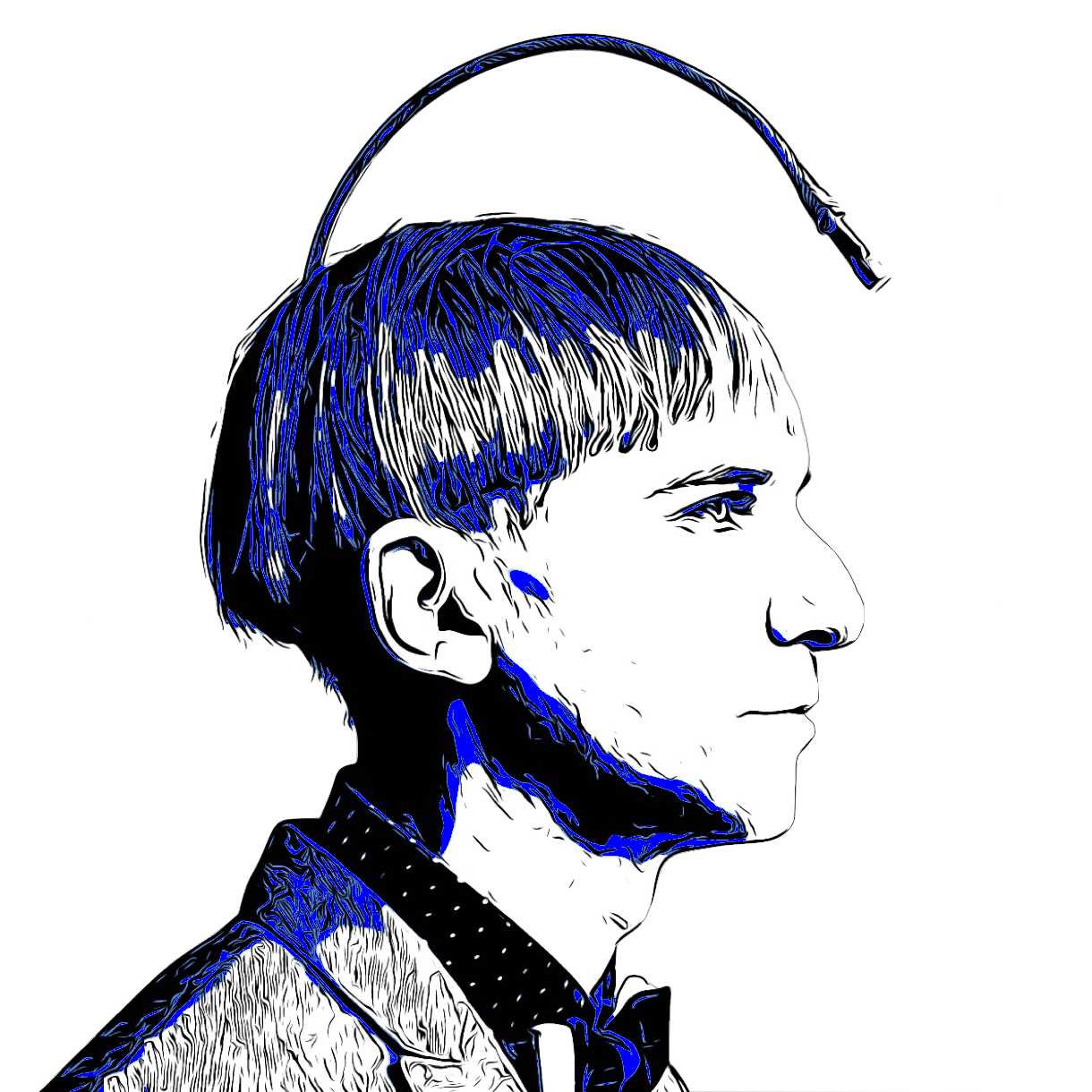 Neil Harbisson
Cyborg Artist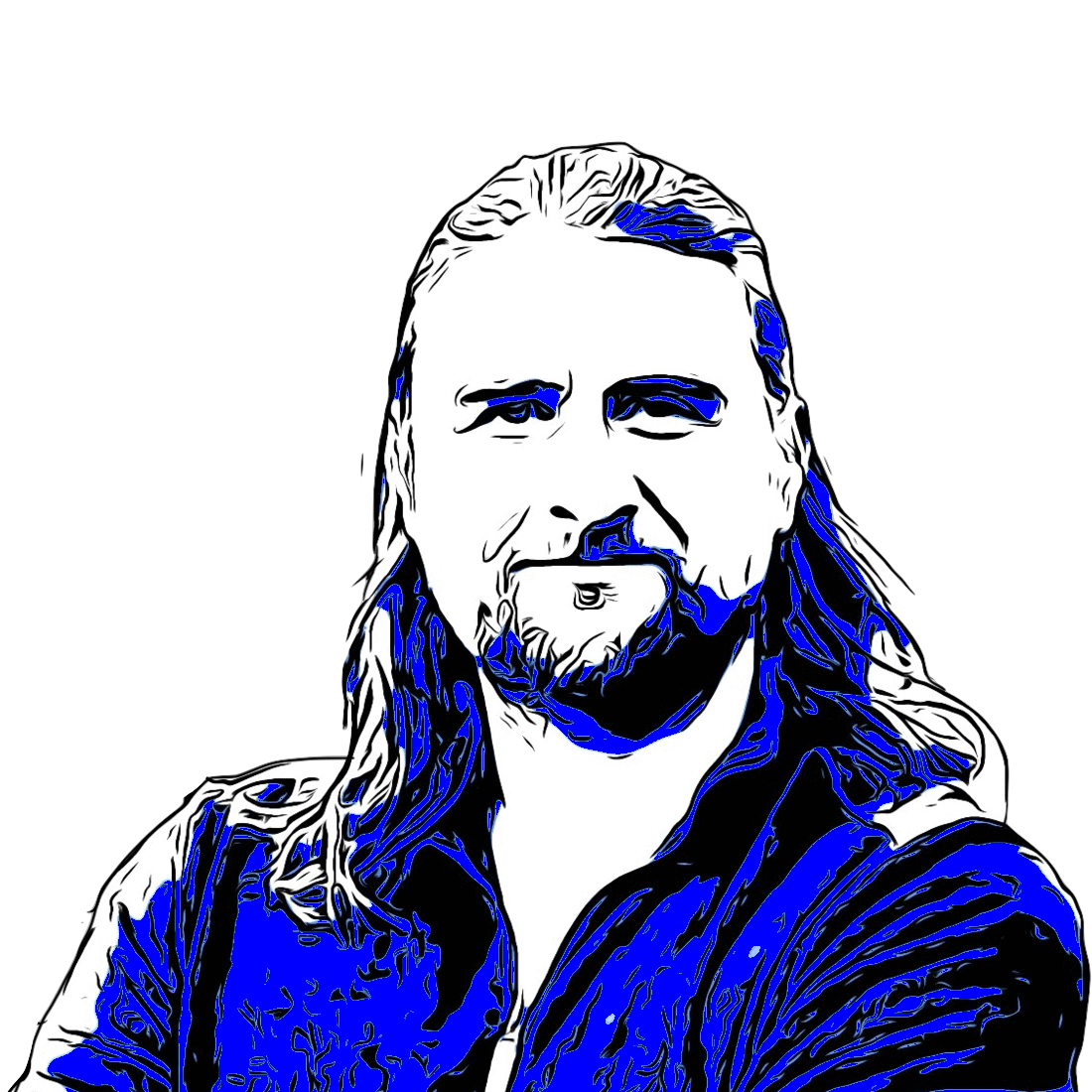 Bitcoin hobbyist, educator, enthusiast, creator of: LNbits, Where39 (Bip39 based geolocation protocol), LNPoS (cheap DIY lightning point of sale), Bowser Wallet (DIY hardware wallet, with diversion game), twitter-nostr (twitter clone on Nostr), Gerty (DIY node monitor), LNURLTrigger (turn stuff on with bitcoin), socialist.
Digitally-native, stable, corruption-resistant, federated, sovereign soft-currencies built on bitcoin, why they will happen, and how they might be made

Countries with central banks are making digitally native currencies, countries without central banks (such as my own country, Wales) will probably explore these decentralised/federated solutions we have all been working on. With bitcoin being rolled out as medium of exchange in El Salvador, people like the payment rails, but dislike the volatility.
Sidechain technology such as Liquid Network can solve this relatively easily and create a sovereign currency with control federated across the people of a country NOT a central bank. Could a federated sovereign soft-currency as well as being a stable MoE, also attack neo-liberalism, and utilise soft currency functions for social good, such as fiscal stimulus?
Pol Lombarte is a contemporary artist from Barcelona best known for selling his heartbeats as a work of art and for developing a new type of NFTs linked to living bodies. His aim is to experience new forms of expression through crypto art and through the union between bodies and technology. He has been an artist-in-residence at the Cyborg Foundation and an Art and Design student at Escola Massana (Barcelona).

Cryptorg Art
Neil Harbisson, who has an antenna implanted into his skull that allows him to feel and hear colours as audible vibrations, has sold an NFT that gives access to his head. By selling access to his antenna the owner of his NFT can control his perception of color and alter his reality by sending colours directly into his head.
Pol Lombarte has sold an NFT that gives access to his heartbeats. He has ECG sensors attached to his body that send his heartbeats direct to the internet. The owner of his NFT can send vibrations to his body to alter his heartbeats.
Neil and Pol sold their NFTs to each other which means they can now interact with each other and re-sell access to their bodies at any given time. Their NFTs are the first body-connected NFTs on the blockchain and an example of how cyborg art and crypto art can end up merging in the coming years.
Neil Harbisson is a cyborg artist best known for having an antenna implanted in his skull and for being officially recognized as a cyborg by the government. His antenna allows him to perceive invisible colors such as infrareds and ultraviolets as well as receive colors from space, images, videos, music, or phone calls directly into his head. Harbisson identifies himself both as a cyborg and as a transspecies. In 2010 he co­-founded the Cyborg Foundation, an international organization that aims to help humans become cyborgs.
Cryptorg Art
Neil Harbisson, who has an antenna implanted into his skull that allows him to feel and hear colours as audible vibrations, has sold an NFT that gives access to his head. By selling access to his antenna the owner of his NFT can control his perception of color and alter his reality by sending colours directly into his head.
Pol Lombarte has sold an NFT that gives access to his heartbeats. He has ECG sensors attached to his body that send his heartbeats direct to the internet. The owner of his NFT can send vibrations to his body to alter his heartbeats.
Neil and Pol sold their NFTs to each other which means they can now interact with each other and re-sell access to their bodies at any given time. Their NFTs are the first body-connected NFTs on the blockchain and an example of how cyborg art and crypto art can end up merging in the coming years.
Alekos is the creator of the Bitcoin Dev Kit project and the maintainer of a few open-source libraries designed to help developers build safer and better Bitcoin wallets. His work is supported by the non-profit organization Brink. He previously worked at Blockstream and BHB Network.
DIY Hardware Security Modules
HSMs have historically been very hard to source for amateur or small scale makers: the manufacturers want to protect their intellectual property at all cost and they refuse to sell chips without NDAs being signed first. This talk will show some attempts at designing an open-source and DIY-friendly HSM, by adding anti-tampering measures to a general purpose microcontroller. While at this stage this is nothing more than a proof-of-concept, in the future this could help secure many open-source hardware projects like Bitcoin hardware wallets, IoT devices, etc.
Daniela is a developer working on Revault, a Bitcoin overlay for institutional custody without trusted third parties. In the past she worked at Braiins, contributing to projects such as Stratum proxy and Stratum V2.
Machiavelli is a biohacker who has designed a low-cost injectable DNA plasmid that can be used to safely add genes to the human body. Genes encoding immunity to disease and life extension have been tested. Cognitive enhancement is possible.
Plasmids are a new frontier of radically enhanced sovereignty for individuals and communities, and an economic and philosophical paradigm shift from traditional drugs.
Machiavelli's work is described in the books "To Be a Machine" and "The Mutant Project," documentaries "Unnatural Selection," and "Citizen Bio" and at the Princeton University Institute for Advanced Study and University of Arizona Center for Consciousness Studies.
Juraj is an educator, book author, coder, cryptoanarchist and biohacker. He helps people turn off statism in their own heads and disconnect their brains from the hierarchies of the world. He is a co-founder of Paralelná Polis.
Make Bitcoin peer to peer again!
Bitcoin is being captured by the main society. Regulations like FATF-GAFI, CRS, EU's AML regulations and licensing of "virtual asset service providers" tries to catch Bitcoin in the first realm. How you can increase people's access to Bitcoin, trade without exchange risk and make some profit at the same time? Become an ethical crypto dealer. Introduction to exchange rate hedging, building your network and helping people get access to the second realm's parallel economy – the way it should have been.
Nikola Jajcay is a research scientist currently working in the field of computational neuroscience. He is affiliated with Technical University Berlin and works on mesoscale neural models of the sleeping brain. His scientific career is devoted to complex systems from all angles: nonlinear and time series modeling, data-driven causal detection, and more. He obtained his Ph.D. in Atmospheric Physics, studying the causal discovery in climate data. He was visiting researcher at Stockholms University and McGill University in Montreal and worked for the Czech start-up SpaceKnow. He firmly believes that science can solve almost all humanity's problems, but people have to cooperate.
What is Urban Exploring? What is Urban Climbing?
Urban Exploring is literally "urban exploration" – the exploration of modern ruins. Everything that was created by a man's hand and then left to fall into disrepair. Urban Climbing is climbing high-rise buildings (chimneys, transmitters, bridge piers, high-rise buildings, etc.)
Unlimited Freedom – the pseudonym of a person who does both of these activities intensely and is one of the leaders in this activity in the Czech Republic. With the help of his photos and videos, you'll be able to peek into places you didn't even know existed. You walk around abandoned buildings every day and you don't know what's inside. He does. You step on the concrete sidewalks every day, without knowing what's underneath them. He does. Many of you may be afraid of heights, so you have no idea how beautiful the world is from the tops of chimneys, transmitters … he does. You weren't interested in what the military was doing in its closely-guarded spaces, shut off from the public? You should be.
An ordinary person who makes a living from high-altitude work, but with an extraordinary hobby that has become his obsession. Constantly surrounded by GPS coordinates with the location of abandoned places, guarded areas, high-rise buildings, and always ready to record all of this and create breathtaking photos – now bringing all this to you.
Money is speech. Most people work to make money. Edan works to remake money as a contributor to bitcoin-native DeFi platform
https://sovryn.app
. Previously, he founded Cement DAO and Epiphyte to provide global remittance with bitcoin.
Andy Gracie works across various disciplines to make work situated at a point of separation between the arts and the sciences, creating situations of exchange which allow new understandings and knowledge systems to develop. Much of his work involves reactions to and engagements with the sciences of astrobiology, cosmology and the notion of existential risk, viewing space as a nonhuman environment, balancing wonder with awe and fear. He employs scientific methodologies to question our relationships with exploration and experiment whilst bringing into focus core relationships between art and science. His focus is more on how things end than how they begin.
Kevin is a long time bitcoiner, having worked on multiple startups and also known for organizing Breaking Bitcoin and Building On Bitcoin. He is currently CEO at Revault, a security company focusing on Bitcoin. Kevin loves security, hardware, and obviously Bitcoin.
Revault, or how to manage your bitcoins in a world of chaos
Revault is an open-source overlay running on Bitcoin, allowing organizations to secure and manage any amount of bitcoins in a trustless, sovereign manner. Fund delegation, spending policies, physical threat mitigation; Revault is built to run in chaos where you don't know who the threat may be.
Sara is an Oxford-educated archaeologist and cognitive&evolutionary anthropologist, who has spent the last 8 years working in technology startups in London and the USA. After almost a decade in the UK, she returned back to her home country to work in the local startup, innovation, and artificial intelligence scene. Since summer 2020, Sara is active in the Paralelni Polis community and founded the AI lab Paioneers there. Her core discipline is the popularisation of AI and driving the concept of cloud societies – technology-based forms of social organization which exist independently and sustainably in parallel to the nation state. She's a WW2 and Roman history nerd and currently writing a book on history and memes.
Iain Morley memorial lecture: What makes us human
A tribute to the great mind and kind spirit of Dr Iain Morley. We'll be analysing what makes us human – whether it's ritual, music, a sense of humour, or social cohesion and looking at these phenomena from an evolutionary perspective. The lecture is not aimed to be inflammatory against any system or be purposefully disruptive – it's a quiet, gentle tribute to a phenomenal man and academic who sadly and unexpectedly passed away from cancer. Its aim is to arm you with knowledge and insight for challenging the world around you and asking yourself questions that humanity wanted answered since the dawn of civilisation
Cloud Society – competition of the nation state
For thousands of years, humans have been experimenting with the 'perfect social blueprint'. Sooner rather than later, these experiments lead to dystopias – including the outdated structure of the nation state. What types of social organisation are there? Is there such a thing as an 'objectively good society'? What role does the individual play? And how are all these questions answered by the concept of Cloud Societies? (And what the hell is a cloud society?) Come and see how our world is changing in real time and what you can do to optimise your existence in it while remaining independent and free.
Frank Rieger, is an hacker, entrepreneur, consultant and author. Professionally he has co-founded successful startups in the fields of of mobile navigation, maps, information security and practical cryptography. He works as CTO of a leading supplier of encrypted communication devices and mobile network security systems. He serves as a spokesperson for the german Chaos Computer Club. His texts on the impact of technology on the society, digital freedom rights and privacy as well as the future of work and cyberwar are regularly published in german and international media.
Speakers with green background will be presenting online.
Speakers with blue background will be presenting on site and their talks wont be streamed nor recorded.
As EMEA evangelist, Jan Wildeboer is responsible for high-level customer relations and for strengthening the Red Hat brand and ecosystem. This includes participating in CxO-level customer meetings and delivering keynote speeches at events across EMEA.
Wildeboer is focussed on helping generate awareness and adoption of open standards across Europe, through community involvement and continuous championing of open source. As a lobbyist for open source in Brussels, Wildeboer was a leader in the successful movement to abolish the Software Patents directive in the European Parliament. 
He is a member of the Open Forum Europe, Open Source Business Foundation (OSBF) and European Committee on Interoperable Systems (ECIS).
Wildeboer began working at Red Hat as a solution architect. Previously he was a core developer at osCommerce, a systems administrator at Seijsener and a backend systems software engineer at DomainFactory.
Pavel Kubu MD is an expert in the fields of medical informatics and addictology. 2005 to 2015 was managing development at healthcare and education in CEE for Intel. Chairing the Ethics Committee, National Monitoring Center for Drugs and Drug Addiction. Leads medical strategy of Elon Technologies focused on new treatment methods using printed light in wearable devices. Co-founded the International Cannabis and Cannabinoids Institute. Member of the Commercialization Board of the National Institute of Mental Health. Serves as crew physician of the Hydronaut space research project and director of Medical Development at Plasma 4 People Technology.

Experiences from 20 years of healthcare system hacking
The Healthcare system is the most conservative field of human activity in the adoption of new developments for a number of good reasons. Ethical rules of medical care are setting the requirements for the implementation of a new treatment or preventive methods into the practice. Utilization of emerging technologies improving existing methods or providing options for new care methods is often facing various boundaries limiting the adoption capacity of the healthcare system. On contrary aging of society is increasing the need to develop and implement new care methods modernizing the healthcare system to be able to serve the increasing number of patients suffering from chronic conditions in coming years.
Cypherpunk, cryptoanarchist, co-host of Cypherpunk Bitstream, co-founder of TAZ 0 in Berlin. He is interested in technologies that can lead to more personal freedoms in our lifetimes.
Can we make privacy profitable?
TBA
Tey is an early adopter of Bitcoin, pioneering the use of blockchain to break financial and identity barriers, through his work as the founder of Fluus.Finance and earning a MSc in Digital Currencies and Blockchain Technology. His story is an unlikely one. Born in Kuwait, from Syrian parents, he was nicknamed "The Invisible Man" at age 5 and literally became one as a refugee in the Netherlands 25 years later. Using his mined Bitcoins to buy pizzas in the refugee camp, Tey discovered his life mission: turning invisible people into invincible ones.
Fawda
TBA
Mixæl Swan Laufer worked in mathematics and high energy physics until he decided to use his background in science to tackle problems of global health and human rights. Perpetually disruptive, he continues to work to make it possible for people to manufacture their own medications at home.
Primavera De Filippi is Director of Research at the National Center of Scientific Research in Paris, and Faculty Associate at the Berkman-Klein Center for Internet & Society at Harvard, focusing on the legal challenges and opportunities of blockchain technology. She is the co-author of the book "Blockchain and the Law," published in 2018 by Harvard University Press. As an artist, she leverages blockchain technology to manifest her legal research into the physical world, by creating blockchain-based lifeforms such as the Plantoid project (http://plantoid.org).
Founder of the world's first Decentralized Autonomous University: Bittopia University. An advocate for decentralization, P2P economies, privacy, and bottom-up strategies. Specialized in product development & innovation pathways. Over 10 years of experience as a product engineer and designer. Netexplo UNESCO Grand Prix award winner, Amin Rafiee, a regular speaker at Bitcoin and decentralization conferences throughout Europe, including The UNESCO House in Paris, The European Commission in Brussels, The Swiss Re Centre for Global Dialogue, The Dutch Ministry of Economic Affairs, Paralelni Polis in Prague, as well as other locations throughout America and Australia.
Peter Mitchell is Professor of African Archaeology at the University of Oxford (United Kingdom) and is one of the world's leading experts in African archaeology, especially on the archaeology of Bushman hunter-gatherers in Lesotho, where he has worked for more than two decades. In addition to his work in the Metolong area, Professor Mitchell's projects have included excavations at Sehonghong and Likoaeng in Thaba-Tseka District, Tloutle ha Mpiti in the Roma Valley, and sites associated with Phase I of the Lesotho Highlands Water Project. He is the author of The Archaeology of Southern Africa, African Connections: Archaeological Perspectives on Africa and the Wider World, and the forthcoming Horse Nations: The Worldwide Impact of the Horse on Indigenous Societies Post-1492, among numerous other books and papers.
William R. Lobkowicz was born and raised in the Czech Republic, and graduated from Harvard University in 2018. He has been involved in his family's efforts to preserve, study and share the Lobkowicz Collections for over a decade. As Director of Digital Media and Innovation for the House of Lobkowicz, he is exploring ways of using digital tools to bridge the past with the future and make cultural heritage more accessible. He is currently organizing one of Europe's first NFT exhibition and conference, which will be hosted on October 16th, 2021 at the Lobkowicz Palace in Prague Castle. 
Could NFTs Help Museums Preserve Cultural Heritage?
William will explore the potential benefits of NFTs for cultural institutions like the Lobkowicz Collections. He will look at how the emerging technology could allow small museums to collaborate with emerging artists, build richer communities, develop new patronage models, create uniquely digital iterations of cultural assets, and thoughtfully contribute to the evolution of an exciting new space. The presentation will feature several NFTs the Lobkowicz Collections are currently producing. William will also discuss some of his potential concerns with the space, and briefly describe the NFT exhibition he is organizing and hosting in October, 2021 at the Lobkowicz Palace.
John Light spends much of his time thinking about how to improve the human condition. He is excited about using innovative governance, entrepreneurship, and technology as means to that end. John is currently working on community governance for Sovryn and independently researching bitcoin's crosschain technology ecosystem. John previously worked on community governance for the Aragon project, was a product marketer at Abra, was a co-founder of Bitseed, and founded the Buttonwood SF cryptocurrency trading meetup. He is also an advisor to startups and investors, and enjoys contributing to open source projects.
Evaluating Projects in the Cryptoeconomy
Since the birth of bitcoin almost 13 years ago, thousands of projects have been started that build in some way on bitcoin's technical foundations: new cryptoassets, new blockchains, new smart contract protocols and applications. Among this chaotic explosion of creative energy, developers, investors, and end users face the daunting task of separating the wheat from the chaff in deciding which of these projects – if any – are worth investing time, money, and effort into. This talk introduces a framework for comparing the thousands of cryptoeconomy projects and creating a short-list of projects worth taking a closer look at.
Tomáš Mikolov is a Czech computer scientist working in the field of machine learning. He is currently a Research Scientist at Czech Institute of Informatics, Robotics and Cybernetics. Mikolov obtained his PhD in Computer Science from Brno University of Technology for his work on recurrent neural network-based language models. He is the author of the original Word2vec paper and is an author on the FastText architecture.
Prior to joining Facebook in 2014, Mikolov worked as a visiting researcher at Johns Hopkins University, Université de Montréal, Microsoft, and Google. He left Facebook at some time in 2019/2020 to join the CIIRC.
Mikolov has argued that humanity might be at greater existential risk if artificial general intelligence is not developed.
Grayson Earle is a new media artist and educator. He has worked as a professor at Oberlin College, the New School, and the City University of New York. He is the co-creator of Bail Bloc and a member of The Illuminator art collective.
His work uses the context of art to materialize ideas and forms surrounding the role that digital technologies and networks can play in protest and political agency. He exhibits inside and outside of traditional art spaces, working with guerrilla video projection, cryptocurrency, machine learning, simulation, sculpture, and the internet.
Earle has held fellowships at Akademie Schloss Solitude, ZK/U, Ujazdowski Castle Centre for Contemporary Art, and Pioneer Works. He has presented his work and research at The Whitney Museum of Art, MoMA PS1, Radical Networks, the Magnum Foundation, and Open Engagement. Recent exhibitions include the Brooklyn Museum (USA), Centro de Cultura Digital (Mexico), Kate Vass Galerie (Switzerland), and The Red House (Taiwan).
Cryptoanarchist for 20 years. Privacy extremist and crypto absolutist. Founder of anarplex.net, co-founder of TAZ0 and co-host of Cypherpunk Bitstream Podcast. Author: Second Realm – Book on Strategy, Dropgangs – future of darknet markets, Aristocracy of Action, The Treasure that is Privacy, The New Age of Intelligence. Operator of anonymous remailers, darknet hangouts and the longest running darknet IRC. Developer of privacy enhancing technologies. Covert communications specialist, security consultant.
Charles Shrem IV is an American entrepreneur and bitcoin advocate. He co-founded the now-defunct startup company BitInstant, and is a founding member of the Bitcoin Foundation. In 2014 he was sentenced to two years in prison for aiding and abetting the operation of an unlicensed money-transmitting business related to the Silk Road marketplace. He was released from prison in 2016. In 2017, he joined Jaxx and served as its chief operating officer, and founded cryptocurrency advisory CryptoIQ.
Jarrad is the thought leader and Co-Founder of Status, an open-source mobile client for the Ethereum Network that serves as a gateway to DApps, secure wallet, and more. Status raised more than $100M in less than twenty-four hours through its token sale of SNT.
Jarrad has been involved in the Blockchain technology space since 2010 and has been an active contributor to Ethereum since its inception. He possesses a strong vision to leverage the cutting edge technology of Blockchain, as well as employ crypto-economics in our society's future, with a higher goal of pushing the movement of 'libre software' forward.
Jarrad established the Ethereum Amsterdam Meetup, which now has hundreds of members organizing and taking part in its events. Jarrad has also been an active contributor to OpenNARS an academic general-purpose AI project. Prior to Status, he founded several successful startups, primarily around software distribution.
Border control doesn't stop us! We will meet you in cyberspace.
Until then, subscribe to our YT channel to stay tuned!
Unique industrial multi-purpose professional event space in the heart of Holešovice district in Prague ideal for presenting various projects and hosting community events.
Paralelní Polis is a one-­of-­a-­kind nonprofit organization that brings together art, social sciences, and modern technologies. The ideas of liberty, independence, and innovative thinking and development of society are the main underlying foundations the whole project is built upon.
The project intends to remain state free as it operates entirely without support from the government, and most of the funds come from voluntary contributions of our donors and partly from commercial activities such as running a unique co­working space and the world's first bitcoin-­only cafe.
It was founded by members of a contemporary-­art group Ztohoven, and Slovak and Czech hacker­spaces. Its main goal is to promote economic, social and digital freedom. We try to be a vocal voice of freedom in order to shape the public discourse, and ultimately work towards a freer future.
We are grateful for any past or future efforts to spread the news about Hackers Congress within and beyond your community.
Press Releases
Coming soon
Ticket Sale Clarification
(Refunding policy)
Media Kit
Paralelní Polis Venue (jpg)
Paralelní Polis logo (jpg)
HCPP21 Logo (multiple sizes) (zip)
Paralelní Polis, Dělnická 43, Praha 7, Czech Republic
Copyright © 2021 – Paralelní Polis